"Constant Non-Satisfaction": Patrick Mouratoglou Reveals What Makes Serena Williams a Champion
Published 01/26/2021, 11:43 AM EST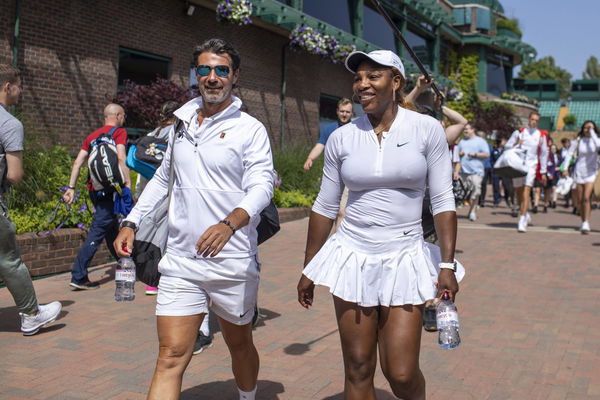 ---
---
Serena Williams is an all-time great of tennis. And her coach, Patrick Mouratoglou, has never skipped a chance to praise his student. Mouratoglou especially regards Serena as a champion player rather than just a great player.
ADVERTISEMENT
Article continues below this ad
The French coach makes a clear distinction between a great player and a champion player. Serena is a champion player for him because she has the hunger for winning more.
"The difference is simple. When Serena now achieves something. The second after she achieves it, she forgets. It's finished. It's in the pocket, in the back pocket, what's next. This ability that they have those champions, to forget straightaway whatever has been achieved. And to set up a new goal is the big difference," Mouratoglou said.
ADVERTISEMENT
Article continues below this ad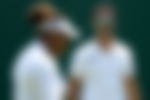 Furthermore, he perfectly described Serena Williams' current situation. Even though Serena has not won a Grand Slam since 2017, she is still trying and setting goals for herself that she wants to achieve.
"They have, they're in a situation on constant non-satisfaction. Because what they're happy is not having a trophy, they're happy with the process of being excited with having a goal. And that is much bigger."
Serena Williams' will to win more
Serena Williams has dealt with difficulties all her career. In 2012, it looked a bit gloomy for Serena as she had some health problems which had resulted in her losing the first round of the French Open. But later, with Mouratoglou by her side, she won Wimbledon in singles and doubles in the same year.
Serena didn't stop there, she had then set a goal to succeed again at the French Open, and that's exactly what she did next year.
"Yes. She hadn't won a grand slam for three years and had just lost in the first round at Roland Garros. We start to work and 15 days later she wins at Wimbledon in singles and doubles. Then she won everything and became world number one again.
ADVERTISEMENT
Article continues below this ad
"There, she said to me, "It's very good but my dream is to return to Roland Garros." I prepared a work plan for her which she validated and she succeeded," Mouratoglou said.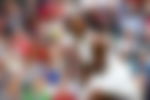 This fire is still burning inside Serena. Even though she is nearing the age of 40, no one is ruling her out for the Australian Open 2021 or any of the future important tournaments.
ADVERTISEMENT
Article continues below this ad