Control Ultimate Edition Developer Remedy Announced its Timeline for 2021, Including a AAA Project with Epic Games
Published 05/12/2021, 12:37 PM EDT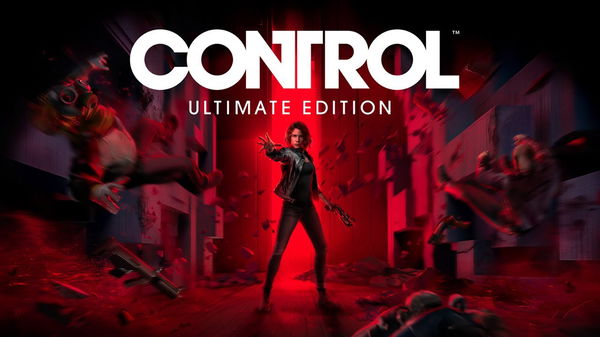 ---
---
Pandemic-hit 2020 slowed things down at the Remedy Entertainment offices as they worked on Control Ultimate Edition. The studio managed to release a compiled version of the game, including all the DLCs, on August 27, 2020. Following the Steam release, the studio also worked on the console port as well as the next-gen port.
ADVERTISEMENT
Article continues below this ad
As the first quarter of 2021 comes to an end, Remedy Entertainment has finally decided on a timeline for the upcoming year. According to the Q1 earnings report that Remedy released for investors, it seems like the studio has a busy year ahead.
Remedy has redistributed all its developers previously working on Control. The studio has assigned these developers to various projects, big and small. Moreover, according to the studio, one of these is an "exciting early phase project."
ADVERTISEMENT
Article continues below this ad
Control developers ready to launch Crossfire in 2021
One of the upcoming projects by the developers of Control is CrossfireX. The team has already started to finalize the single-player operations for CrossfireX and Crossfire HD. As their progress on both these titles continues with full force, Remedy is positive that it will be ready to launch them in 2021.
ADVERTISEMENT
Article continues below this ad
In charge of continuing years' worth of the legendary Crossfire lore, working on an Xbox exclusive after Control has been an interesting task for the developers. Therefore, Remedy promises nothing less than an immersive sprawling global conflict. With its contributions to the title, Remedy believes that 2021 is going to be a significant year for Crossfire.
Remedy will soon open closed beta testing for its AAA collab with Epic Games
Amidst the launch of Control Ultimate Edition, Remedy announced a massive collaboration with Epic Games. Ready to add another AAA title in its bag, the makers of Control soon put Vanguard, its team of seasoned developers, to work. Since the announcement, the team has now defined certain core elements of the game.
ADVERTISEMENT
Article continues below this ad
As the production of the Epic Games collaboration goes into full force, Remedy will soon be done with internal playtesting. If its progress continues at a similar pace, the studio will hopefully launch a closed beta of the game soon enough. Fortunately, the collab is going to result in a free-to-play co-op game. Therefore, many fans would be patiently waiting to see what the makers of Control have in store for them.
ALSO READ: Fortnite 16.40 Update to Introduce a New Location, New Weapons, New Skin, and More
Trending Stories