Top 5 controversial football autobiographies- essentiallysports.com
Published 03/15/2017, 1:23 PM EDT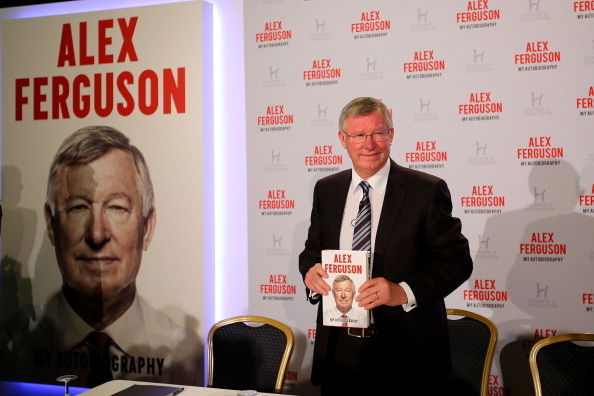 ---
---
Autobiographies always tell a story. Some try to be honest, while others kindle old fire. At the end of the day, they all wrote controversy.
ADVERTISEMENT
Article continues below this ad
Let's take a look at the top 5 most controversial football autobiographies:
1. Roy Keane 
ADVERTISEMENT
Article continues below this ad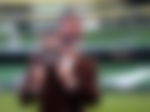 In 2002, Roy Keane fanned his own flames of controversy with the release of Keane: The Autobiography and then his second book Roy Keane: The Second Half. 
After countless encounters during a glittering career at the very top of the world game, unsurprisingly there were plenty of things that we learned from the Irishman's autobiography.
Alex Ferguson, Rio Ferdinand, Gary Neville and of course Alf Inge Haaland all got a good hairdryer treatment in the pages of "The Second Half". Mick McCarthy was also one of many targeted in Keane's relentlessly angry tone. But, what truly stood out was a passage about his career-ending tackle on Alf-Inge Haaland:  "I'd waited long enough. I ******* hit him hard. The ball was there (I think). Take that you ****. And don't ever stand over me sneering about fake injuries."
Keane used a heart attack of one of his players to cover up a bad performance and he even had a tear up with the giant Peter Schmeichel, a scrap in which he HEAD-BUTTED him was particularly explosive.
2. Harry Redknapp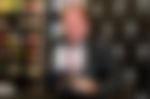 There are some people who believe that good old Harry Redknapp is the greatest football manager England never had.
Regarding his financial trial, he goes out of his way to emphasize that he has no idea how to manage money, at one point writing "when a bill comes in that I might not like, Sandra probably pays it, then tears it up. What Harry doesn't know won't hurt him – that seems to be the policy".
The England national team job controversy was a muddled attempted to maintain this image of good old 'Arry. He explained that he was very happy with Spurs (his public line) and that he did not want the England job. Then he mused out loud whether he could have even gotten the job ("no disrespect to Roy [Hodgson], but I think we can all see that he is more of an FA man") because of the type of manager they were looking to hire – upper-class stereotypical early 1990s soccer star.
3. Ashley Cole
In 2006, Ashley Cole released My Defence—an autobiography with a pun title that seemed to suggest he had a chip on his shoulder about his maligned public persona.
Ashley Cole's decision to move to Chelsea from London rivals Arsenal in 2006 was one of the most controversial transfers of the Premier League era.The rushed deal on the final day of the summer transfer window marked the final decline in the relationship between Cole and the club he began his career at, and the publication of his autobiography a few months later ensured that his legacy was forever tarnished.
Here is the extract from the controversial book:
Tapping up takes place in football. And if it is not blatant tapping up, it's a diluted, more subtle form of the same thing.
It was as if someone had flicked on the floodlights at a darkened Highbury and enlightened the Board.
No, I'm unhappy but it's a long story," I told him. He asked if it was because of Arsène Wenger. I told him it wasn't; the boss was brilliant, I had a very good relationship with him and my unhappiness was with other people. I could tell he was itching to ask more, but, at that point, Jonathan stood up and said: "We had better be going. Gentlemen, it's been a pleasure."
4. Zlatan Ibrahimovic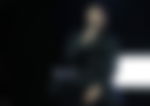 The Swedish superstar has never struggled for self-confidence. Zlatan channeled his absolute self-assurance to produce one of the most brilliant, bonkers footballer's autobiographies of all time.
'I am Zlatan Ibrahimovic' intersperses sections sticking the boot into Pep Guardiola with gleeful anecdotes of his utterly bizarre extra-curricular exploits.
Explosive extracts from Zlatan Ibrahimovic's new book:
"I'd die for Jose but Guardiola's a spineless coward – and Wenger made me feel like a little boy"
"Jose Mourinho kicked a flip chart across a room to fire up his team"
"Pep Guardiola 'had no b***s" and insisted that Guardiola tried to 'wreck' him.
Ibrahimovic says Guardiola was "like a brick wall"
"'Whenever life's at a standstill I need some action. I always drive like a maniac. I've done 325 kilometers an hour in my Porsche Turbo and left the cops eating my dust."
"One time I got dressed in all black, Rambo-style, and took a massive pair of bolt-cutters and nicked a military bike."
5. Sir Alex Ferguson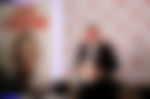 The football world has been waiting with baited breath for the release of Sir Alex Ferguson's second autobiography, which covers the period since his first tome in 1999.
ADVERTISEMENT
Article continues below this ad
From his relationship with Roy Keane to loyalty with the Glazers, via José Mourinho, Pizzagate, Man City the autobiography doesn't disappoint us.
Ferguson claims the FA used to go after high-profile targets, such as Manchester United and Wayne Rooney because it resulted in a favourable publicity. "It was never really possible to work out who was running English football's governing body," he writes. "A committee of 100 people can't produce sensible management."
Ferguson considered David Beckham to be one of his chief regrets. He came to believe that Beckham had forgotten what had made him a star and, increasingly, neglected to work as hard on the pitch. Ferguson kicked a boot at Beckham in the dressing room, it hit him across the brow and, when the player allowed the wound to be photographed the following day, Ferguson made the decision to sell him.
ADVERTISEMENT
Article continues below this ad
The Pizzagate match at Old Trafford "scrambled Arsène's brain". Even then, says Ferguson, he can identify with "the sharp change in him when the whistle blew"