The Most Controversial Sledges in Cricket
Published 01/12/2018, 8:44 AM EST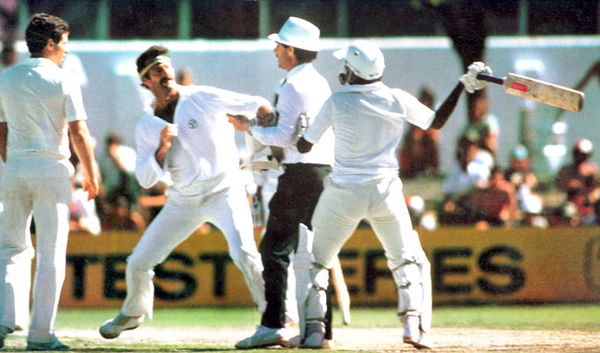 ---
---
Cricket is a game of perseverance and patience, and players often try to insult or verbally intimidate the opposition to weaken their concentration and shake their confidence, but that doesn't stop them from keep playing on. This way of clever mental assault on a batsman by the bowler and surrounding fielders has come under speculation a lot of times over the years. Some find it to be a good humoured sporting banter but when it gets personal some might take it very seriously. Either way, sledging has been a much witnessed aspect of the game for a long time and continues to exist till date. Here are the most controversial sledges in the Gentleman's game.
ADVERTISEMENT
Article continues below this ad
Most controversial sledges in cricket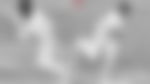 ADVERTISEMENT
Article continues below this ad
Legendary batsman Sir Vivian Richards were probably one of the players whom you should never sledge with. In a county match when Glamorgan bowler Greg Thomas was bowling, Viv played and missed a couple of times and the bowler said, "It's red, round and weighs about five ounces, in case you were wondering." The next ball, was clobbered it for a six and the batsman replied, 'Hey, Greg man, since you know the colour, shape and size, go help them find it!'"
2. The best in the family??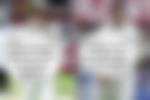 Mark Waugh vs James Ormond.
When Ormond walked out to the pitch, Mark, one of the best slip fielders of all time said to him "F**k me, look who it is. Mate, what are you doing here? There is no way you're fit to play for England."
Ormond blurted out, "Maybe not, but at least I am the best player in my family."
3. Dennis the Menace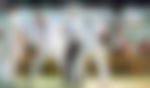 Along with his lethal bowling, Dennis also had another trick up his sleeve to unsettle the batsman, and this was a clever sledge.
Dennis Lillee often went up to the batsmen and said "I can see why you are batting so badly, you have got some s**t on the end of the bat." Most batsmen at that point would flip the bat over to see the end – and Lillee would hilariously reply "wrong end mate".
However, Lillee is known for another ugly incident that took place in a match against Pakistan in 1981.
Miandad turned Lillee behind square for a single, and in completing an easy run he collided with the bowler. Eyewitnesses agreed that Lillee had deliberately moved into the batsman's path. The two players' versions of events differ and as expected they tried to defend their actions.
Lillee claimed that Miandad struck him from behind with his bat; Miandad countered with the claim that Lillee had kicked him as he passed. But what happened next remains etched in the memory of many cricket fans as one of the ugliest incidents in world cricket. Lillee turned to confront Miandad, and Miandad lifted his bat above his head as if to strike him. Now that was some scary stuff.
4. Steve takes on the tall fella!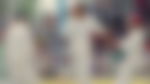 The two biggest legends of the cricketing world once got involved in an ugly war of words. This is one of the infamous incidents which also finds place in Steve Waugh's autobiography too. No one had dared to curse the big Windies speedster until Steve broke the custom.
When Ambrose was through his steaming spell, he was staring at Steve after each ball, frustrated Steve said "What the f**k are you looking at." An agitated Ambrose, who'd never been spoken to like this before said, "Don't curse me." Without delay Steve foolishly replied "Why don't you go and get f***ed". Steve Waugh somehow managed to live the day – as the Windies keeper and other players came over and calmed the really pissed Ambrose.
5. Don't mention the wife!!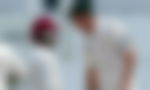 Ramnaresh Sarwan was crafting one of his finest knocks, steering his side to the highest successful fourth innings run chase in Test history. With the score at 4-236 in pursuit of 417, McGrath began to sledge the 21-year-old West Indian following some false strokes. McGrath asked Sarwan condescendingly, "What does Brian Lara's d–k taste like?"
"I don't know, ask your wife," Sarwan replied.
With McGrath's wife Jane very ill at the time, it was a sledge that backfired for the Australian great as he proceeded to hurl abuse back at Sarwan and point his finger in a threatening manner. It was one of the Most Controversial Sledges in Cricket because anyone can take insults about themselves, but family is a line that nobody should ever cross.
6. How are my kids?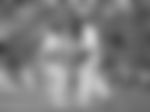 Botham and Marsh England's legendary all rounder walked out to the crease and was asked by Australian wicket-keeper Rod Marsh, "How's your wife and my two kids?"
Botham replied, "The wife's fine, the kids are retarded though," Botham said.
7. The 12 man
Ravi Shastri v/s Mike Whitney:
Indians generally don't resort to sledging, while the Aussies swear by it. In this rare occasion the tables had turned and it was the Aussies who were at the receiving end.
Ravi Shastri was batting when the 12th man for Australia Mike Whitney was called on as a substitute fielder. Shastri attempted to pinch a quick single to Whitney at mid-off who yelled out at the 80-Test veteran, "If you leave your crease I will break your f—ing head."
Without flinching, Shastri replied angrily, "Hey! If you could bat or bowl as well as you could talk, you wouldn't be f—ing twelfth man!"
8. "Bachchon ko kyon maar rahe ho"
Sachin Tendulkar has been on the receiving end in many sledging episodes, but always let his bat do the talking for him. This incident took place in a match against Pakistan in 1989, couple of matches after making his debut.
Sachin, in his blistering form, hit spinner Mushtaq Ahmed for two sixes in an over. To which Mushtaq's mentor and veteran cricketer Abdul Qadir said to Tendulkar "Bachchon ko kyun mar rahe ho? Hamein maar ke dikhao. (Why are you thrashing kids? Slash me, if you can.)" Calm and composed Sachin obliged to the Pakistani veteran's request by hitting four sixes and a four in Qadir's next over.
This was one of the Most Controversial Sledges in Cricket since this is the God of Cricket we are talking about.
9. Why are you so fat?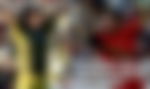 One of the all time great bowlers, Glen McGrath was getting frustrated at being unable to dismiss little known Zimbabwean cricketer Eddo Brandes.
McGrath: "Why are you so fat?"
Brandes: "Because every time I make love to your wife, she gives me a biscuit."
10. Cullinan Vs Warne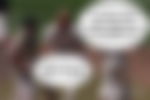 South African batsman Daryll Cullinan averaged more than 44 in Tests but that number dropped to 12.75 when Australia stood as the opponents.
The main reason was the presence of the legendary leg-spinner Shane Warne, who dismissed him on four occasions in seven matches.
The Aussie may have had the last laugh but he couldn't have it all his own way.
ADVERTISEMENT
Article continues below this ad
After returning to the side from a prolonged absence due to injury, Cullinan arrived at the wicket to be met by a drooling Warne who told him:
"I've been waiting two years for the opportunity to humiliate you in front of your own crowd".
However, quick as a flash the South African replied:
ADVERTISEMENT
Article continues below this ad
"Looks like you spent it eating".
So with this our list of  "The Most Controversial Sledges in Cricket" ends.