Controversial Twitch Streamer Ice Poseidon Wants Karl Jacobs to "Be a Man"
Published 05/01/2021, 3:04 PM EDT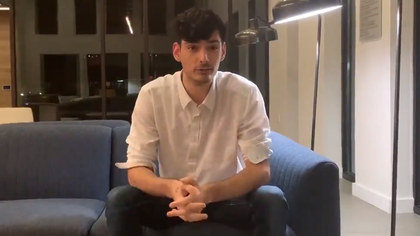 ---
---
Ice Poseidon was a massive name on Twitch at one point in time. However, due to his controversial remarks and actions, he faced an indefinite suspension from the streaming platform. Ever since then, Ice hasn't been a name that comes up frequently in the industry. Unfortunately, popular Minecraft streamer, Karl Jacobs, has brought up Ice for all the wrong reasons.
ADVERTISEMENT
Article continues below this ad
A picture of Karl and Ice recently surfaced on the internet, and netizens are ready to cancel Jacobs. Another beloved Twitch streamer fell to his past actions when he did not have all the fame surrounding him. However, given all the influence he has over his fans now, Karl Jacobs decided he owes an apology to all his fans.
In a recent Twitlonger post, Karl denied any association with Ice Poseidon. He admitted that it was his passion to be a successful Twitch streamer that drove him to get a picture with Ice, who at the time was a massive personality. Regardless of how much he looked up to Ice, he clarified that he doesn't endorse any of his controversial actions.
ADVERTISEMENT
Article continues below this ad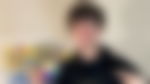 Karl Jacobs coming clean and throwing Ice under the bus has left the latter upset. Hoping to make a return to Twitch, Ice called out Karl for hypocrisy and said there was no need for him to apologize. Instead, Karl should be a man and stand up for Ice if he ever looked up to him.
@KarlJacobs_ you are letting your fans who do not have your best interest shame you into apologizing for something you shouldn't have to apologize for, whilst indirectly causing a witchhunt I remember you said you looked up to me, so can you at least do me the favor and be a man?

— Ice_Poseidon (@REALIcePoseidon) April 30, 2021
Ice Poseidon wants Karl Jacobs to help him get back on Twitch
In a long thread of multiple tweets, Ice Poseidon had his own rant to go on. He called out Karl Jacobs for launching a "witch hunt" against the former Twitch streamer using his fans. He went on to give Karl some 'advice' by telling him not to let his fans dictate his actions, especially when it comes to apologizing for the photo in question.
Ice Poseidon drew a parallel to this incidence with his own career, saying that 'toxic fans' also forced him to push boundaries, ultimately destroying his career. In fact, Ice asked Karl to apologize to him since he and his fans are causing 'emotional harm' to the former.
ADVERTISEMENT
Article continues below this ad
With all that said, I am not a bad person, in fact i have done a lot of good in this industry, probably inspired your favorite streamer, who knows. I pushed boundaries, but ive learned from it So if your a fan of me please help me show these stans the good i've done with examples

— Ice_Poseidon (@REALIcePoseidon) April 30, 2021
Finally, the controversial streamer defended his image by saying that he has also done a lot of good. Therefore, he urged Karl Jacobs to use his influence and bring that out. While Ice's comeback on Twitch is still far from possible, it seems like the internet doesn't think Karl's apology is genuine.
ADVERTISEMENT
Article continues below this ad
ALSO READ: Ludwig, Karl Jacobs, Jacksepticeye And Other Notable Names React to Sykkuno Meeting Corpse Husband