Why we need Rahul Dravid for the development of the Indian team
Published 06/03/2015, 6:55 AM EDT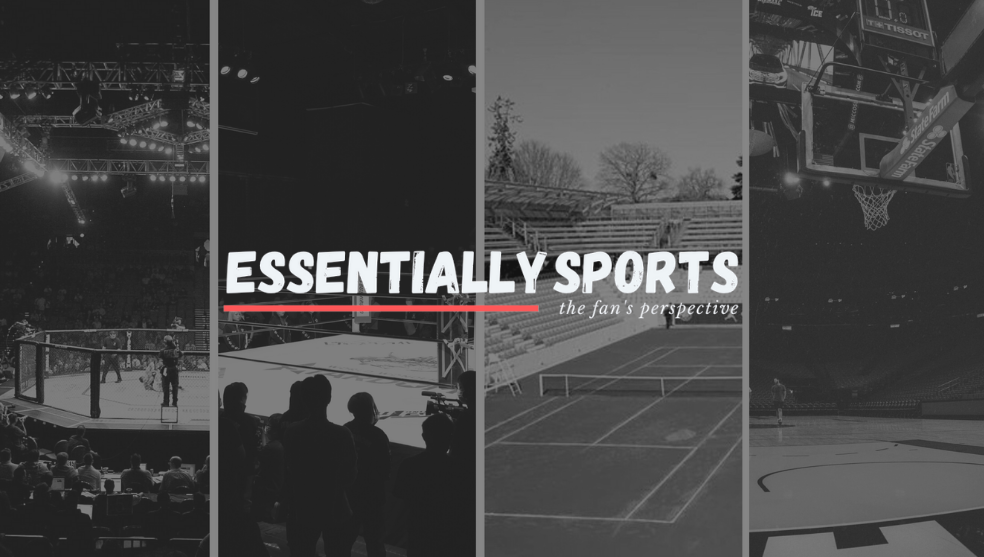 ---
---
Three legends of the game: Saurav Ganguly, Sachin Tendulkar and VVS Laxman were recently appointed to the BCCI Advisory Committee in a step that was widely appreciated. One name was missing from the list, that raise a lot of eyebrows. And that name was Rahul Dravid.
ADVERTISEMENT
Article continues below this ad
His contributions to the Indian Cricket has been immense, and certainly the omission of this name , raises a lot of concerns. Some say Dravid has some other roles to play in the resurrection of the Indian team, possibly even as the Indian coach. Even BCCI president Jagmohan Dalmiya has stated that Rahul Dravid is very well under his scanner for a role in the development of the Indian team
"He (Dravid) is very much in our scheme of things. We have put a structure in place. We would like Rahul to take up a role. Indian cricket's restructuring will be incomplete without Rahul Dravid's contribution. We would want everyone to co-operate in this endeavour," Dalmiya told a private news channel."
ADVERTISEMENT
Article continues below this ad
If not the role of the Indian team's coach, he could very well be made the coach of Under-19 coach, looking at his immense contribution to the development of youngsters like Anjikya Rahane, Deepak Hooda and Sanju Samson during his current reign as the coach of Rajasthan Royals. Besides, with Dravid on board, there shall be no disciplinary issues within the team. While many players develop after their success in the U-19 realm, there are still many who fall off, and never make it big despite showing good signs, Unmukt Chand and Pradeep Sangwan being two of them.  Disciplinary guidance is something every young player needs to be given. Heavily talented players like Vinod Kamble, Praveen Kumar and even Virat Kohli have their careers plagued by controversies and issues. If made the coach of the U-19 team, more young talents would eventually grow into playing for the national side rather than falling back into Ranji or playing a few games in IPL.
Other rumours point out that Dravid willingly opted out of the role due to issues with Ganguly. Dravid from the very beginning has been a no nonsense guy, firm with his principles. According to a media report ,a BCCI official mentioned that Dravid seemed uncomfortable working with Sourav. "It seems he (Dravid) isn't comfortable working with Sourav. That's why his name isn't on the list (advisory committee)," the official quoted as saying in the report.
Over the years, both Dravid and Ganguly haven't had the easiest of the relationships, particularly during the Greg Chappell's reign when Ganguly was ousted as the Indian team captain. Ganguly has been a hot headed guy from the very beginning, and Dravid entirely the opposite. While we do need Ganguly's aggressiveness to counter the current team's issues, we also need Dravid and his calm and composed persona to make things alright. While individual roles of Ganguly, Laxman and Tendulkar isn't clear as of now, many sources point out to Ganguly being appointed as the team director. While this will benefit the team immensely, clashes between two hot heads Ganguly and Kohli might create friction in the team.
ADVERTISEMENT
Article continues below this ad
One side of the story also points out, that since Dravid is also heading the Rajasthan Royals campaign, he doesn't want any clashes of interest. He wishes to stay away from controversies of all kinds, and hence rejected involvement with the Indian national team in any way. This seems pretty unlikely, considering a man like Dravid would always prefer the national side, rather than an IPL franchise.
If Tendulkar is the master, than Dravid is an artist. He's been a solid 'Wall' throughout his career. While Laxman, Ganguly and Tendulkar will have a lot to teach to the youngsters, nobody can ever teach the art of being 'Dravid'. Nobody can replicate the solid front foot defence or the art of leaving the ball, like Dravid. And of course, his art of being a true gentleman to the game, is something most of the Indian players need to learn. While rumours surrounding his exclusion will pop up here and there every day, there is a strong possibility of a much stronger role for Dravid, which the team India will be much thankful for.
Let's hope an announcement is made soon about the same. The advisory committee meets just before Indian team leaves for Bangladesh, and it is expected that the scenario will become more clear then.
ADVERTISEMENT
Article continues below this ad
edited by Bhavna Rachuri