Copa America 2015 – A tale of twists and turns
Published 06/29/2015, 2:13 AM EDT
By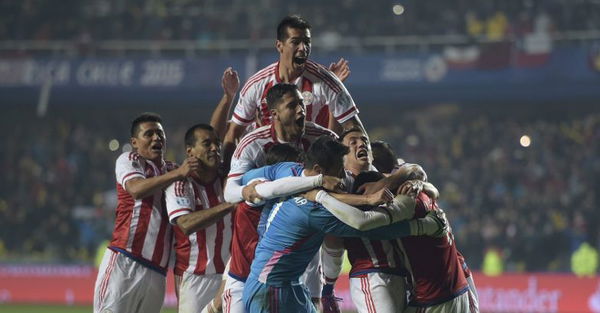 A few unimaginable events have transpired in the 2015 edition of the Copa America. Although Argentina, the favourites coming into the tournament, have qualified for the semi-finals, that has been one of the few predictable events at this tournament. Teams like Uruguay, Colombia and Brazil were definitely expected to reach atleast the semifinal stage of this tournament. But, surprises came right from the Group Stage.
Colombia were expected atleast to finish after Brazil, in Group C, but they lost to Venezuela and gave away the second spot to Peru. This landed them a quarterfinal clash with the one team they would have liked to avoid, Argentina. Though they fought hard, they ended up losing on penalties and were knocked out of the tournament. It was a similar case with Uruguay, whose chances were slim given that Suarez was banned. But, they also could only manage a 3rd place finish and were drawn to play against the hosts Chile in the quarterfinals. Chile earned a hard fought 1-0 win in a match which turned ugly towards the end and two Uruguayan players were sent off, one of whom was striker Edinson Cavani.
But, the biggest surprise of the Copa America was yet to come. Brazil were expected to have an easy outing against Paraguay, even without their star striker Neymar. Brazil were on course to reach the semi-finals, leading 1-0 at 70 minutes thanks to striker Robinho's goal. Then, a moment of madness in the penalty box from defender Thiago Silva caused a penalty to be awarded to Paraguay and gave them a chance to come back into the match. They gladly took the chance and went on to win the match in penalties and qualified for the semifinals. Brazil's players and fans were left stunned at the turn of events and a few of the team members could be seen blaming Thiago Silva on the field for the loss.
Paraguay set up a rematch with Argentina after their 2-2 draw in the group stage clash. Peru, who finished ahead of Colombia in the group stage, had an easy outing against Bolivia, largely due to a hat-trick by Paolo Guerrero and won 3-1. They will be facing hosts Chile in the semifinals. Whatever happens in the remaining games, this edition of the Copa America will be remembered as one for the underdogs.