10 Sports Films To Watch in the Absence of Any Live Sporting Activities
Published 03/22/2020, 5:54 AM EDT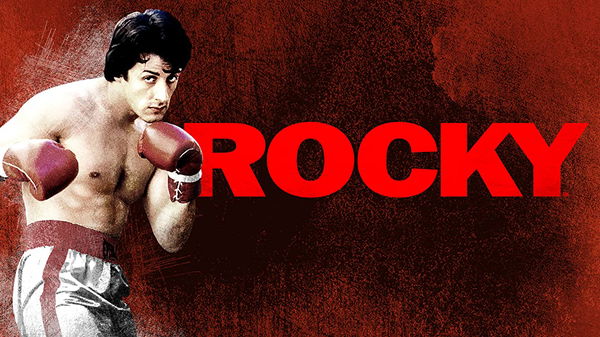 ---
---
The Coronavirus pandemic has disrupted the world of sport. Events are canceled or being behind closed doors. CDC restrictions on gatherings over ten resulted in the UFC canceling 3 fight nights. UFC President Dana White admitted that even he can't pull off an event with such restrictions being imposed. Frustrated sports fans can consider watching sports films to get their sporting fix in the absence of live televised sports.
ADVERTISEMENT
Article continues below this ad
10 of the most inspiring and best sports films
Rocky (Boxing)
ADVERTISEMENT
Article continues below this ad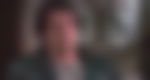 Rocky is a story featuring the rise of the Underdog. This film sees World Champion Apollo Creed's challenger pull out of a scheduled title fight with an injury. Creed decides to embody America being the land of opportunity and offers to fight a nobody. This nobody is Rocky Balboa who is chastised by his coach Mickey Goldmill for wasting his potential. When Rocky is offered the fight he trains for it with sincerity and surprises Creed in the bout's opening round. The film's theme song is a timeless classic that strikes a chord with audiences even 44 years after its release.
Moneyball (Baseball)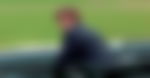 Directed by Benett Miller, 'Moneyball' is more about the backroom section of sports. However, like other sports films, this too has its share of on-field action. It is based on the 2003 book of the same name by Michael Lewis. Brad Pitt plays Billy Beane. He is the Oakland Athletics general manager who joins forces with a Yale graduate to reinvent team selection methods.
They do so by using the Sabermetric model. This model results in teams avoiding one big-name player. Instead, it focuses on getting a few smaller names who can collectively contribute to the team's success. The model revolutionized baseball with Beane's Oakland Athletics going on a monumental winning run. Other teams adapted this model with great success. Most notable were the Boston Red Sox who clinched the title in 2004.
Raging Bull (Boxing)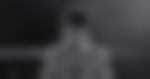 Martin Scorsese directs and Robert De Niro stars as Jake LaMotta-an American professional boxer and middleweight champion. This film sees De Niro transform himself. He does so to give the audience an accurate representation of the Raging Bull, first as a boxer in his prime and later as an overweight standup comedian. We get to see the pitfalls of Le Motta being unable to separate his work and private life. This ruins him but exhibits how much the sport was ingrained in him.
Ford v Ferrari (Le Mans)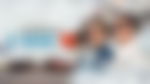 Ford v Ferrari is the story of the underdog.  James Mangold directs and the duo of Christian Bale and Matt Damon headline its cast. This film is a godsend to those starved of racing action. focuses on Ford's efforts to build a car to end Ferrari's dominance at the 24 Hours of Le Mans. Ford v Ferrari released as Le Mans '66 in some countries. It won the Academy Award for Sound Editing which will only endear it to racing purists who thirst for the scream of the engine.
Free Solo (Mountain Climbing)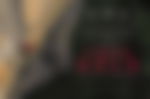 This Academy Award-winning documentary shows us free soloist Alex Honnold's ascent of the 3,000-foot tall rock face of El Capitan in Yosemite National Park without a rope. After watching this documentary I realized the true cost of a single error as Free Solo redefines the meaning of intense pressure. The film has breathtaking visuals and is a showcase of human grit, determination and the will to do the near impossible.
Million Dollar Baby (Boxing)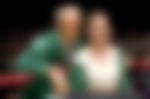 The film starring Clint Eastwood, Morgan Freeman, and Hilary Swank swept the Academy Awards. The sports drama sees Swank play a waitress who wishes to be a boxer. She approaches Dunn (Eastwood) to train her. But, he refuses and says that Maggie is too old to be a boxer. Her tireless persistence combined with a little persuasion sees Maggie learn the ropes and become a prominent competitor. This sports film explores the depth of a coach and a player's relationship.
Concussion (Football)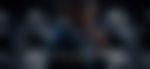 The most important thing is to finish the game. But at what cost?
'Concussion' is a biographical sports film based on the "Game Brain" expose posted. It shows us the investigation of a group of individuals into the sudden deaths of former NFL players. These players face a high risk of head and brain injuries as a result of repeated blows to the head. 'Concussion' aims to educate the general public over the risks faced by football players regularly.
Remember the Titans (Football)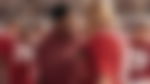 This is the true story of African-American coach Herman Boone (Denzel Washington). Boone is assigned to the coaching team under coach Yoast at an integrated school in the 1970s. To placate racial tensions, he is made head coach. The film shows us how Boone manages a team fairly. Dialogues throughout the film portray him as a man of principle. These actions of his win over the whites and contribute to the most important things in team sport i.e trust and unity.
ADVERTISEMENT
Article continues below this ad
The Greatest Game Ever Played (Golf)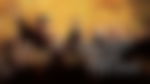 This production is based on the incredible true story of the 1913 U.S. Open. It features Shia LaBeouf as Francis Ouimet. The film has all the ingredients seen in classic sports films. 'The Greatest Game Ever Played' is a motivational film. It will captivate one and all. This is one of my personal favorites.
ADVERTISEMENT
Article continues below this ad
Rush (Formula 1)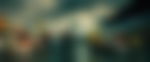 Rush is the fictional retelling of one of Formula 1's greatest battles. This production brings us the story of the 1976 Formula 1 World Championship season which saw James Hunt and Nikki Lauda engage in a bitter battle for the Drivers' Championship.
The film
is a showcase of the determination of athletes where see the lengths each driver will go through to be crowned the Formula one World Champion.