Corpse Husband Comes to Addison Rae's Defense After Dream and Others Call Her Out
Published 05/22/2021, 8:55 AM EDT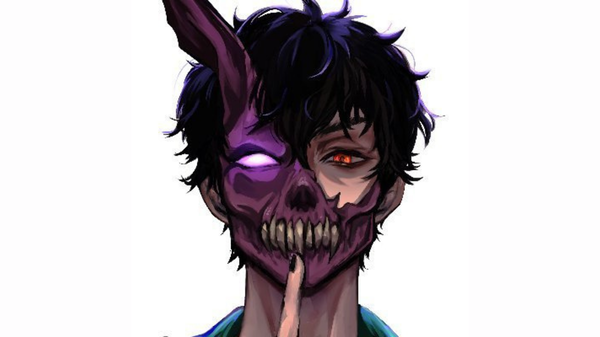 ---
---
A new day always comes with fresh drama in the streaming industry, and this time Addison Rae decided to entertain fans. Her recent tweet blew up on the internet, and many colleagues saw the perfect opportunity to mock her. However, Corpse Husband showed up at the right time to defend Addison from all the haters.
ADVERTISEMENT
Article continues below this ad
The popular singer and TikTok star took to the microblogging website and tweeted a single word. Clearly, many are jealous of Addison's success as the highest-earning TikTok personality. Therefore, she is usually surrounded by a lot of hate, even from Twitch streamers who do not consider her to have a real job.
Rae recently tweeted the word "Job" from her account and suddenly started getting a lot of hate. Popular Minecraft YouTuber Dream replied to her Tweet asking her to get a job. In fact, he added Addison should get a 'real' job. Dream's friend and fellow Minecraft YouTuber GeorgeNotFound also joined in to ask Addison to "make better content" or else he would unfollow the TikTok star.
ADVERTISEMENT
Article continues below this ad
+ ratio + im unfollowing if you dont make better content

— George (@GeorgeNotFound) May 20, 2021
Corpse Husband asks Dream to make better music
Apart from being the best impostor in Among Us, Corpse Husband has also had a flourishing music career. What started from singles on YouTube and Spotify has turned into a blockbuster hit after Corpse released a track in collaboration with hip-hop star Machine Gun Kelly. Clearly, the Twitch streamer knows a thing or two about music.
Therefore, when Corpse Husband saw all the YouTubers ganging up on Addison Rae, he quickly came to her defense. He replied to Dream and George's tweets asking the latter to make better music, or he would be unfollowing the Minecraft YouTuber.
make better music or im unfollowing

— Corpse Husband (@Corpse_Husband) May 20, 2021
Addison Rae recently released a new single
ADVERTISEMENT
Article continues below this ad
Corpse Husband coming to defend Addison Rae wasn't something a lot of users or either of their fans expected. Many even thought that Corpse was also mocking Addison, who recently came out with her new single 'Obsessed'. This makes even more sense after Corpse and Rae's bitter fallout a while ago.
While this might be a confusing Twitter thread, there are fans wanting to believe either side of the story. Rae's fans believe that Corpse came to her defense. On the other hand, her haters feel that he was also making fun of the TikTok star alongside Dream and George. Regardless of the sides, fans had a field day on Twitter, enjoying all the drama.
ADVERTISEMENT
Article continues below this ad
ALSO READ: The Troubled Life of Corpse Husband