Corpse Husband Gifts Cat Ears to Yet Another Friend
Published 02/21/2021, 9:35 AM EST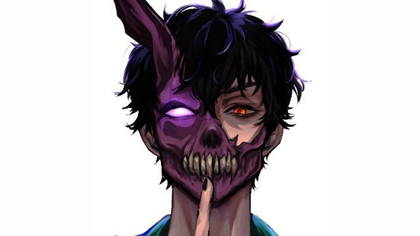 ---
---
Anime girls and cat ears have taken over the internet with their 'uwu' cuteness, and some people don't want FOMO. It appears that this list of people also includes a lot of popular streamers. Twitch streamer Corpse Husband comes as a savior for most of them.
ADVERTISEMENT
Article continues below this ad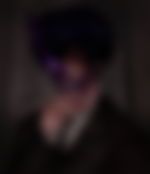 He already loves wearing the cat ear hat while playing Among Us. Moreover, he has previously sent his friends Pokimane and Sykkuno a pair of cat ears too. He has a cat ears dealer who commissions the items for him that he forwards to some friends. Following two of his closest friends, Corpse Husband has sent another pair to a TinaKitten.
ADVERTISEMENT
Article continues below this ad
TinaKitten gets emotional after receiving cat ears from Corpse Husband
Tina revealed the cat's ears she got from Corpse live on stream. She shared a story about how Corpse said he had a dealer and he could hook her up with a pair. Her cat ears have little felted carrots on them that only make them cuter. It goes perfectly with Tina's vibe as Corpse pulled through with his promise.
While showing off her cute cat ears on stream, Tina got emotional. The gift was indeed heartfelt and extremely touching. Corpse Husband once again proved that behind the deep sinister voice, there is an extremely kind person.
Tina is Corpse's third customer to have received a pair of cat ears. It looks like Corpse is taking over streaming platforms and will have all the major streamers donning cat ears by the end of this year.
ALSO READ: Corpse Husband's Song 'E-GIRLS ARE RUINING MY LIFE!' Hits a Major Milestone on Spotify
ADVERTISEMENT
Article continues below this ad
The internet loves Corpse supplying streamers with cat ears
Ever since Corpse started handing out cat ears, the internet has been drooling over them. Once again, the popular Twitch streamer has sent the internet in a frenzy with his gift for TinaKitten.
From "why deal drugs when you can deal cat ears" to "hope no cats were harmed in its production," fans have expressed their delight in various different words.
ADVERTISEMENT
Article continues below this ad
Even though cat ears are ruining Corpse Husband's life, fans would love to see some official merch from his end that includes cat ears. Hopefully, he does end up designing some for his fans.