Corpse Husband, Ludwig and Others React to Sykkuno Playing With Captain Marvel Star, Brie Larson
Published 05/22/2021, 1:26 PM EDT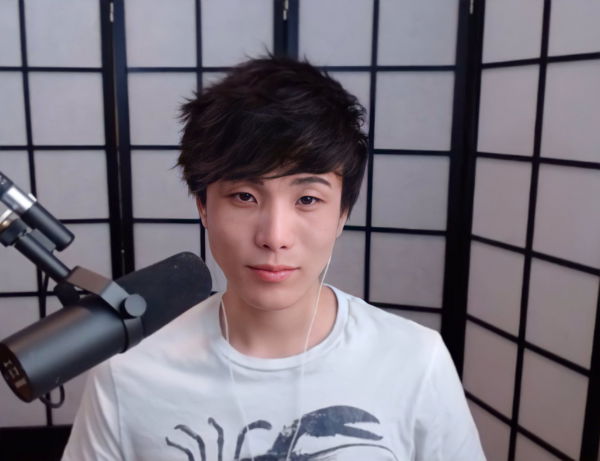 ---
---
Popular Twitch streamer Sykkuno has played with his fair share of celebrities and media personalities. He was part of the three-person content creator crew along with Valkyrae and Corpse Husband in the Jimmy Fallon Among Us stream.
ADVERTISEMENT
Article continues below this ad
It seemed like he wouldn't join someone more famous than the late-night talk show host soon. But, Sykkuno recently revealed that he will be playing with one of the Avengers in Captain Marvel.
ADVERTISEMENT
Article continues below this ad
Sykkuno to play Knockout City with Brookeab and Brie Larson
Yesterday, Sykkuno tweeted out that he was playing with Captain Marvel star, Brie Larson along with Twitch streamer BrookeAB. Other than that, he also stated that they would be playing the new Electronic Arts title, Knockout City which is inspired by the game of Dodgeball. The title released yesterday with rave reviews from fans and critics alike.
Other than that, Brie Larson also posted an IG story about her venture with Sykkuno and Brookeab. She revealed that this stream would be her first-ever attempt at live streaming on her YouTube channel.
Brie has been posting a lot of vlogs on her channel similar to other celebrities on the platform like Will Smith, Zac Efron and many more. But with this Knockout City livestream, she has entered a whole different realm.
I was busy that day, no worries!!

— ludwig (@LudwigAhgren) May 21, 2021
Streamers react to the announcement of the stream
After Sykkuno announced his plans to stream with Brie Larson, many creators shared their excitement for the epic collaboration. While fellow streamer Corpse Husband replied to his tweet with a smiling face, Twitch King Ludwig joked about not receiving an invitation to this venture. Along with that, Minecraft streamer Karl Jacobs also expressed his love for Sykkuno in his reply to the announcement.
ADVERTISEMENT
Article continues below this ad
Sykkuno you're so cool 💕

— karl 🙂 (@KarlJacobs_) May 21, 2021
Hollywood celebrities partnering with streamers and content creators has become a popular trend over the past few years. Ever since Drake and the crew played Fortnite with Ninja a few years ago, fans have always wondered if the collaboration could ever be topped.
ADVERTISEMENT
Article continues below this ad
But over the past few months, streamers like Corpse Husband and many others have joined forces with athletes and artists to play in tournaments and events, and it seems like this trend would only get more popular.