Corpse Husband Opens Up on His Popularity, Haters, Being Faceless, and Other Hot Topics
Published 03/18/2021, 9:06 AM EDT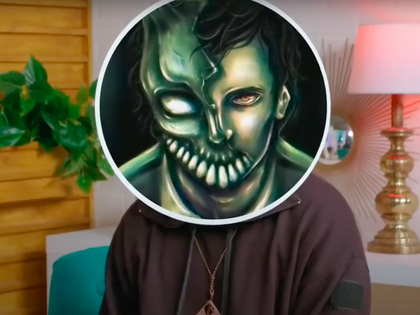 ---
---
With over 7 million subscribers on YouTube, Corpse Husband is one of the fastest growing content creators in the world. He started out by narrating horror stories in his deep voice. The streamer has never revealed himself in front of the camera, and his actual identity has always been a mystery among fans around the world.
ADVERTISEMENT
Article continues below this ad
However, Corpse Husband got his big break by playing InnerSloth's award-winning multiplayer game, Among Us. He collaborated with the likes of PewDiePie, Disguised toast, and, Pokimane, but still made a name for himself, thanks to his unique voice and persona.
Back in March 2020, popular YouTuber AnthonyPadilla had interviewed Corpse Husband and several other faceless content creators. It comes as no surprise that the interview was a colossal hit, and fans cherished the perspectives of their anonymous idols.
ADVERTISEMENT
Article continues below this ad
Now that Corpse Husband is one of the biggest names on YouTube, Anthony interviewed him yet again. This time, they primarily talked about the changes in Corpse's life after getting popular.
Concealing his identity has become an arduous task for Corpse Husband now
When asked about the fame he's received in the past few months, Corpse Husband was quick to highlight the several pros and cons attached to it. He certainly blew up quickly, but that stopped him from learning to deal with haters.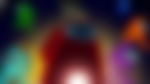 Fake news regarding his identity is common for Corpse now. Moreover, fan arts that actually resemble him closely have gotten more terrifying than ever. While fans of the YouTuber adore his persona, and never compel him to reveal himself, haters leave no opportunity to criticize him unnecessarily.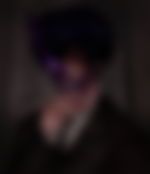 Corpse Husband also looked back on the breathing tweet he had posted recently just to expose the mindsets of haters.
Lastly, he opened up on catering to the expectations of millions of fans.
"Imagine, like the worst physical shape you've ever been in your life, and also having millions of people expecting you to look the best you've ever looked in your life."
Unfortunately, Corpse Husband now avoids talking publicly, or even having conversations with unknown people on phone. Naturally, this has also affected his social interactions with family and friends.
Content creators and their struggles with mental health
Corpse Husband admitted he had cut his face with razor blades many times before going live. Such things went unnoticed by the hundreds of thousands of viewers, who often relate fame and money with happiness.
ADVERTISEMENT
Article continues below this ad
"How many celebrity suicides and artist suicides is it going to take for people to be like, you know it happens and all the hate comments and s**t like that, like we're people!".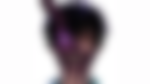 It won't be an overstatement that Corpse Husband is one of the most influential artists at the moment. He never refrains from speaking his mind and has actively put his best to end the stigma around mental health.
ADVERTISEMENT
Article continues below this ad