Corpse Husband Urges Artists to Refrain From Claiming Content Using Their Music
Published 03/16/2021, 7:32 AM EDT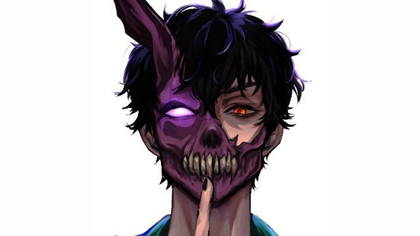 ---
---
Playing music in the background or picking audio tracks for videos has become a pain for content creators. With the DMCA regime being at its strictest on Twitch and YouTube, one can't afford any slip-ups. However, streamers cum musicians such as Corpse Husband feel it doesn't have to be that way.
ADVERTISEMENT
Article continues below this ad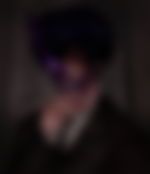 Streamers argue that hundreds and thousands of people who watch their streams get to listen to these songs and so they believe the benefits are mutual. Therefore, banning those who share an artist's work is highly unfair. Thus, previously, various artists, including LilyPichu, T-Pain, and even Drake, have permitted streamers to use their music.
ADVERTISEMENT
Article continues below this ad
There are still many music labels that hunt down content creators using their music. They claim all the revenue for the videos and even strike their channels. However, in a recent tweet, Corpse Husband said he has been asking music labels to refrain from this.
When are these artists and labels going to realize it's not always smart to just claim or strike YouTubers and Twitch streamers using their music? I've been trying to tell them this on the inside for months.

Stop taking the quick $ and let people who like your stuff share it

— Corpse Husband (@Corpse_Husband) March 15, 2021
Corpse Husband has the support of major creators
Creators like MrBeast and Karl Jacobs replied to Corpse's tweet supporting his views. They justified how they only want to use the music fairly and do not intend to profit from other artists. MrBeast argued that millions of viewers who might have never heard an artist would now look them up if they hear the track from the favorite streamer.
THIS! We arnt asking to play your entire song, just let us play like 10 seconds over a montage or use it in a transition. I just don't see how it does any harm and it will introduce your music to literally 10s of millions of unique viewers that might not have heard you.

— MrBeast (@MrBeast) March 15, 2021
Karl and TimTheTatman hailed Corpse Husband for speaking his mind out loud and standing up for other creators. Karl also joked about how he'd read these words in a bible somewhere.
Saw this written in the Bible somewhere, this is some truth doggy dog 🪱

— karl 🙂 (@KarlJacobs_) March 15, 2021
Various songs have blown up following the rise of Tik Tok that people would have never heard before. Clearly, the current relationship between music labels and content creators needs improvement.
cant believe they still have this mentality despite artists blowing up from the virality of their songs on tiktok etc… been proven too many times for them to keep ignoring.

— Anthony Padilla (@anthonypadilla) March 15, 2021
Corpse is ruling the music industry
Corpse's words gain more legitimacy seeing he himself is a part of both industries. Being an insider, he knows the struggles of streamers as well as the privileges of music labels. His single 'E-GIRLS ARE RUINING MY LIFE' has crossed 100 million plays on Spotify, making him more popular than most mainstream musicians.
ADVERTISEMENT
Article continues below this ad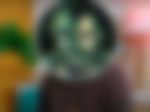 Corpse Husband also teamed up with Machine Gun Kelly to release a new single called 'DAYWALKER!' The song has already crossed 2 million views on YouTube at the time of writing. Moreover, with the help of his friends and the internet, Corpse also got a billboard in Times Square, New York, to advertise his track.
Hopefully, with all the influence these popular streamers and content creators possess, there might be a change coming soon. Until then, one will have to rely on those who make their music copyright-free.
ADVERTISEMENT
Article continues below this ad
ALSO READ: After Fall Guys, Is Among Us Dying As Well?