Corpse Husband x Sykkuno Vlog Coming Out Soon?
Published 03/24/2021, 12:41 PM EDT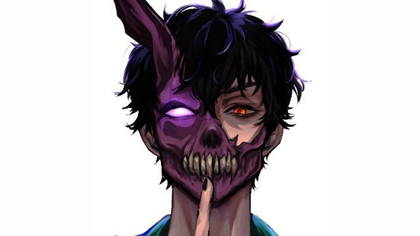 ---
---
Streamers and professional players meeting each other always makes for fantastic content. Moreover, when the celebrities are two of the most popular people on the internet, fans can't hold their horses. Therefore, when Sykkuno announced that Corpse Husband might visit him, fans' excitement jumped to cloud nine.
ADVERTISEMENT
Article continues below this ad
Corpse Husband has a really exclusive hoodie as a part of his official merchandise. However, the popularity of these hoodies makes them sell out extremely fast. Sykkuno wanted to get one when it first came out. Unfortunately for the Twitch streamer, he missed out on supporting his close friend as he couldn't get his hands on the hoodie.
Corpse Husband to home-deliver his hoodie to Sykkuno
ADVERTISEMENT
Article continues below this ad
The Corpse hoodies are sold out once again, and while the streamer is working on the next restock, there is one person who will not have to try his luck again. Considering how close he is with Sykkuno, Corpse Husband personally volunteered to hand-deliver him a hoodie.
"Corpse said he was gonna hand-deliver me a hoodie. It might be happening sooner than I thought…So that's gonna be cool. As you guys know, I wasn't able to buy a hoodie last time because they sold out too fast, so that's kinda crazy."
A phrase that Sykkuno repeated too often while narrating his story was "sooner than I thought." Clearly, fans could expect Corpse heading to Las Vegas extremely soon, which could mean great things content-wise.
ALSO READ: Top 5 Among Us Plays From Bretman Rock
Corpse face reveal soon?
ADVERTISEMENT
Article continues below this ad
Naturally, a meet-up like this should be recorded for historical purposes. Could this mean that Corpse would finally reveal his face on the internet? What is probably the internet's best-kept secret will then no longer be a mystery. Sykkuno describing the possibility of the event adds more fuel to the fire this rumor is.
"Leak? Well, I mean, I guess I haven't said anything crazy."
There might be more to this meet-up than meets the eye. Just hand-delivering a hoodie is not something one would describe as crazy. Therefore, if the two popular Twitch streamers have something crazy to keep a secret, it means they have interesting things planned for their fans.
ADVERTISEMENT
Article continues below this ad
ALSO READ: Jacksepticeye, Sykkuno, LiluPichu and More React to Valkyrae's Appearance in Machine Gun Kelly and Corpse Husband's 'Daywalker'