Could the German GP Crash Cost Nico Hulkenberg his 2020 Seat?
Published 08/01/2019, 6:56 AM EDT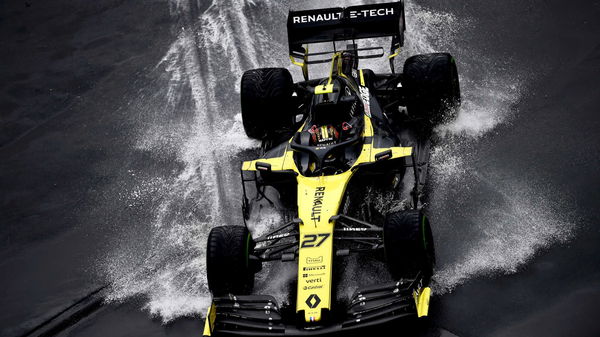 ---
---
During last Sunday's German Grand Prix, Renault driver Nico Hulkenberg found himself in a podium position. This raised the hopes of numerous fans who wanted to see the German driver finally break his podium snub. Unfortunately, he bottled it and went away thoroughly disappointed.
ADVERTISEMENT
Article continues below this ad
As a result, Renault boss Cyril Abiteboul has admitted that the team is "considering different options" for their 2020 driver line up. Now, the pressure has amped up for poor Nico Hulkenberg and crashing out in Germany, does not bode well for his chances. It seems that Abiteboul is concerned that the German veteran has not met their expectations. Another factor is rumours surrounding Esteban Ocon, who is searching for a seat next season and is linked to many teams already.
"Let's be honest, this incident came at a time of important discussions," Abiteboul admitted to AUTOhebdo.fr. "We are considering different options for next season, and he knows it. It is something that comes into play. It is a human and even sentimental issue because Nico has been with us for three years now."
ADVERTISEMENT
Article continues below this ad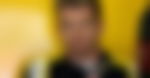 The Renault boss is worried about psychological issues thwarting the German's ability to perform.
"We have the impression that when he is on the verge of winning a good result, be it a sixth-place or something else, he escapes him because it sabotages itself. He does not seem to want to work in a "psychoanalytic" way on this."
"We talked about it together because we are worried about it. What is certain is that, since so many things happened during the race, we cannot completely blame him."
Nico Hulkenberg kicked off his career in 2010 for the Williams F1 team and one of his finest moments was at that year's Brazilian Grand Prix, where he took a shock pole. Unfortunately, in all his years in Formula One, he has never set foot on the podium, in spite of being touted as one of the best drivers. He even sat out of the 2011 season to take the role of test driver for Force India.
Since 2013, Nico Hulkenberg has never finished below the top 10 in his career, courtesy consistent performances. In 2018, he finished the season in 7th in the driver's standings, as the, 'best of the rest'. Sadly, the 2019 season has been one of Hulkenberg's toughest one yet and it is looking worse.
However, according to weather reports, the Hungaroring could see rainfall again and Hulkenberg thrived in those conditions until the crash. After the race, the gutted driver said, "It's a tough one to take. I'm upset for myself, the team and for Renault because they deserved an excellent result today."
ADVERTISEMENT
Article continues below this ad
"It's one of those days where you have to make it stick, and I'm just gutted with how it ended especially in front of the home crowd."
"The final corner was very tricky as it was damp, I lost the rear a bit, went into a spin so I opened the steering and went onto the black tarmac. It was like ice there, and by that point I couldn't stop the car."
"We were doing a phenomenal job, strategy was very difficult so it hurts and it will hurt even more tomorrow."
ADVERTISEMENT
Article continues below this ad
It will be interesting to see what lineup Renault choose for next season and if Esteban Ocon does get a seat in Formula 1. Thought-provokingly, Daniel Ricciardo also had a forgettable as his engine let go early on in the race. As a result of their misfortune, the two are fired up to bounce back stronger.