David Coulthard Makes a Surprising Prediction on Lewis Hamilton and his Future
Published 06/03/2018, 7:29 AM EDT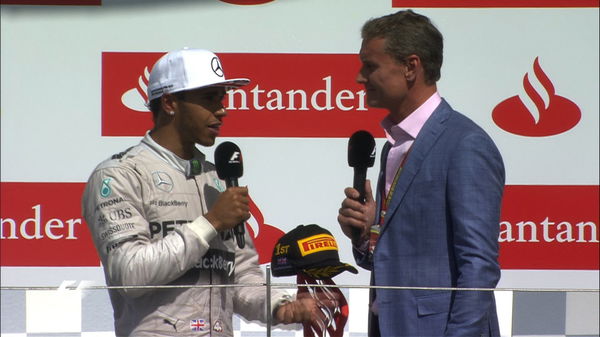 ---
---
Former F1 driver David Coulthard is of the opinion that Mercedes driver Lewis Hamilton could retire after 2020.
ADVERTISEMENT
Article continues below this ad
"I think it's got to be on his mind," Coulthard said. "I think that he'll go to 2020 which is [the end of] the current Concorde Agreement.
"That's the agreement between the commercial rights holder, the FIA and the teams. It defines how the sport looks and feels.
ADVERTISEMENT
Article continues below this ad
"But I think beyond 2020 there's every likelihood he may well be releasing his first [music] album which he's been working on."
Coulthard also tipped reigning GP3 champion and Mercedes junior, George Russell, to be Hamilton's successor.
"He's with Mercedes as a reserve driver, so he wouldn't be known internationally," said Coulthard. "But he's certainly someone that has got skills, talent and potential.
"Potential is a great word in sport, a lot of young guys get into it using the word potential. And then of course the fulness in time will tell us whether that potential is fulfilled. But I think he's one to watch."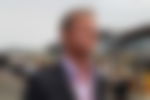 The Scot also spoke about the possibility of female drivers in F1. He admitted that he cannot see them break into the sport anytime soon. However, he was a supporter of the idea.
"There's no physical reason why women couldn't be successful," he said.
"Historically they are better drivers than men because there are less insurance claims, less crashes with ladies on the road. So that must translate into something in racing!
"It's just numbers. My youngest sister raced karts and she won some races in karting, so I think she was more naturally talented than I was.
ADVERTISEMENT
Article continues below this ad
"But I had that sort of relentless work ethic to keep trying to improve, keep trying to get the best out of myself. So she stopped racing, but I think it was just purely numbers."
On the subject of Lewis Hamilton and retirement, DC reflected on his own retirement from F1 and his adjustment back into 'normal' life.
"The reality is of course that there is nothing quite like 220mph, braking into a corner or going through a corner at 150mph. It's a huge adrenalin rush.
ADVERTISEMENT
Article continues below this ad
"I don't go looking for it and the reality of everyday life is somewhat underwhelming! But what I have done is through myself into business [and media work.]
"For one year I couldn't go near a gym," he said. "Because that was 20 years of my life – the last thing I thought about when I went to sleep was Formula 1. The first thing when I thought about when I woke up was Formula 1. It's a very selfish world in which to live when you're a professional sports guy."