Counter-Strike Global Offensive- Cloud9's Spending Spree Continues
Published 09/20/2020, 8:16 AM EDT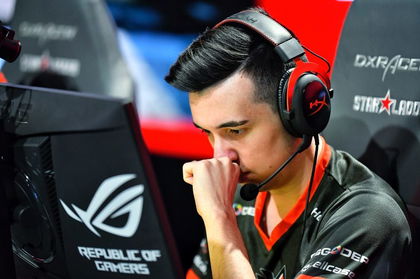 ---
---
Cloud9 has announced the third signing of its revamped Counter-Strike Global Offensive roster. HenryG has made some interesting signings since his induction as the new GM of the North American organization.
ADVERTISEMENT
Article continues below this ad
He appointed 'kassad' as the team's new head coach and Alex from Team Vitality as the new IGL. The second signing was 21-year-old mezii, acquired from HardLegion for an astounding $83,000.
Counter-Strike Global Offensive team announces a new arrival
ADVERTISEMENT
Article continues below this ad
Cloud9's spending spree continued with the signing of Özgür "⁠woxic⁠" Eker from Mousesports. HenryG announced that the deal is worth $1.365 million, following the trend of revealing contract details of players.
All three players have received a three-year contract, which adds up to $3.5 million in player salaries and buyouts.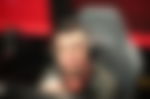 Woxic had a tremendous 2019 after leaving HellRaisers to join Mousesports. The team had a pretty dominating run in 2019, winning a handful of LAN tournaments. Woxic won the MVP award at the CS:GO Asia Championship and guided the team to the finals of ESL Pro League Season 10.
HLTV ranked woxic as the 12th best player of 2019, which made him the first-ever Turkish player to feature in HLTV.org's end-of-year ranking. But the following months manifested a disastrous run for the team that was riding high on confidence. While Mousesports won the ICE Challenge and placed second in ESL Pro League Season 11, they had been deteriorating since then.
The player break was a turning point in woxic's career. He was only involved in one tournament and was benched immediately after that for a 'poor' in-game attitude. Aurimas "⁠Bymas⁠" Pipiras was signed as a development player but replaced woxic to complete the roster as the fifth member.
Woxic was benched for 'poor' in-game attitude
Woxic has revealed that online play was very tough for the team. Mousesports just wasn't able to perform. He said, "I had some talks with the coach and with the organization, and I said that I didn't want to play [anymore]. They had also thought about putting me on the bench, so we reached an agreement. It wasn't just about results, there were some personal reasons as well, but I cannot talk about it."
I'm beyond excited to join @Cloud9 to build the Colossus alongside @CSGOALEX and @kingmezii !

With such a legendary organisation, we will have everything needed, and I'll give my very best to succeed and win with the team.

Thank you everyone for your support.#c9win

— Özgür Eker (@w0xic) September 19, 2020
ADVERTISEMENT
Article continues below this ad
However, there was a lot of discussion around his inactivity. He was benched from the roster due to problems with his attitude.
"If the poor attitude thing were true, I would fear for my career," he said. "But when you and everyone I have played or worked with know that it's not true, it doesn't matter. Because of that article, people started spreading rumors about me and started saying that I was toxic."
ADVERTISEMENT
Article continues below this ad
But woxic is more confident than ever and can't wait to begin his tenure as a part of Cloud9's roster. HenryG is creating a power-packed 'active' six-man roster, hoping to turn things around. We are bound to hear more in the following days as HenryG looks to complete the roster quickly and give players enough time to strategize for the upcoming Counter-Strike Global Offensive tournaments.