Counter Strike Global Offensive: Gaules Faces Backlash from Dev1ce and Others for Comments on Leaf
Published 06/29/2020, 11:27 AM EDT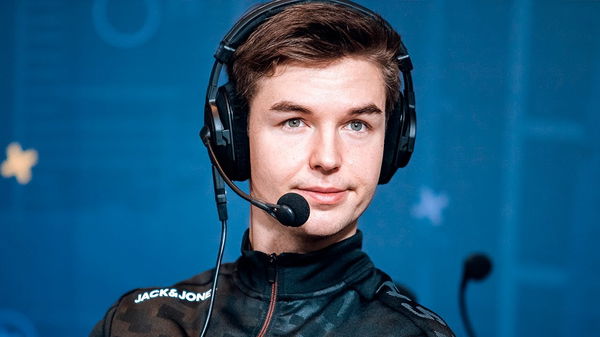 16-year old Counter Strike Global Offensive pro for Chaos Esports Club,  Sattawut "Leaf" Reathong, was on everyone's radar last week. He was accused of cheating in their match with MiBR, which caused a huge uproar among the fans. Some of CS: GO's biggest names also commented on the situation. One of them was popular Twitch streamer Gaules who accused 'Leaf' of using 'aimlock.' Recently, Astralis player Nicolai "dev1ce" Reedtz took to Twitter to express his discontent on Gaules' comments.
ADVERTISEMENT
Article continues below this ad
Calling out cheats have and will always be the biggest pussy-move you can doAccept your loss, move on and learn.
Being an influencer that hasn't even been on the server and calling out cheats, I'm speechless.
How would he ever know?

— Nicolai Reedtz (@dev1ce) June 28, 2020
ADVERTISEMENT
Article continues below this ad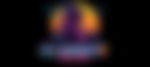 Dev1ce points towards a much bigger debate
This is not the first time a player, or play, has been called out for alleged cheating but the word to focus on here is alleged. There is no evidence of Leaf that actually cheated in the match and yet he reportedly received death threats from some fans.
Chaos defeated MiBR 2-1 and sent them to the lower bracket. The accusations that followed, however, left the fans divided. This, in turn, sparked a much bigger debate on whether it is ethical to accuse a pro based on nothing but speculation and no real evidence.
Additionally, Gaules also tweeted a screenshot showing the stats of all the chaos players in another attempt to strengthen his accusations.
Take a look:
Dev1ce also replied asking Gaules to delete the tweet. Chaos player 'Steel' responded with just one word 'classy.'
Gaules is the second most viewed streamer on Twitch and has a huge fan following. He is also an ex-professional CS 1.6 and CS:GO player who has quite a bit of experience with the game. All this makes the question even more pertinent; is he in the right, calling out professional players, without proof, which might make or break careers?
Counter Strike Global Offensive pros voice their opinions
Mousesports pro 'Ropz' tweeted in support of Leaf saying,
"i lost hope and didn't want to play when i was under the same fire, there's literally nothing to do and i was just helpless, only time will tell.. don't accuse, especially us, the pros. if you think "wow a pro claims you're cheating you must feel amazing" just shut ur dumb mouth"
Evil Geniuses player Tarik also tweeted about the same. He said
"The clips are suspicious, but the threats are uncalled for. Please understand that should not be an option. I'm sorry for adding fuel to the fire as I am not in a position to make an accusation publicly. Everyone is innocent until proven guilty so let the officials decide." 
Tarik here makes a very strong argument wherein he says "Innocent until proven guilty" is the way. Renowned Counter Strike Global Offensive commentator 'Thorin' also shared the same thoughts on the subject.
It's really important with cheating accusations to live up to the standard of "innocent until proven guilty". It's why I won't ever call out players I even suspected and still do.

— Thorin (@Thorin) June 22, 2020
CS reporter neL also called out Gaules.
Classic. Playing the victim card and say everyone is against them. He has everything to gain from that.

Hate will only bring more hate. @Gaules, many people listen to you, be the example you should be man. https://t.co/49tkTkHKnt

— neL (@neLendirekt) June 29, 2020
With great following, comes great responsibility
ADVERTISEMENT
Article continues below this ad
All these guys make a very valid point here. Gaules & MiBR have a greater fan following than Chaos. It is their right to say what they feel and nobody can deny them that. But they have to understand that with the position they are in, their actions and words have a significant impact.
You might relate to this even more if you are a follower of competitive 'Rainbow Six.' Shaiiko, one of the best players to ever grace the game, was just another prodigy to get into the competitive scene back in 2017. However, he was banned from the competitive scene after accusation of cheating from possibly the world's best Rainbow Six player, 'Pengu.'
Even though there was actually no hard evidence against Shaiiko, he was still banned for two years by ESL. They decided to lift his ban early when they still couldn't prove anything and he still delivered the same unreal performance when he came back.
ADVERTISEMENT
Article continues below this ad
This is just one example of how someone with great influence can do just by accusing someone without any proof. Currently, Gaules &Team MiBR is kind of in the same position wherein they could've damaged the career of Leaf badly.
What do you think about the accusations made on Leaf? Should Gaules and other pros have done that or is it not morally correct? Do let us know in the comments.