Counter Strike Global Offensive Legend Olofmiester Shares a Cryptic Tweet Hinting at Potential Move
Published 02/11/2021, 12:26 PM EST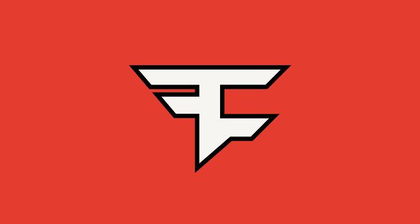 ---
---
FaZe Clan's Counter Strike Global offensive roster has gone through a series of major roster shuffle since September 2019. The organization first welcomed superstar fragger in Coldzera from MIBR, followed by Markus "Kjaerbye" in 2020. In its quest to reforge an alliance between top talents of the scene, the organization recently signed veteran NA player Twistzz from Team Liquid.
ADVERTISEMENT
Article continues below this ad
This move has solidified the team as a serious contender for NA RMR circuit 2021. Long-time member of FaZe and another stalwart of the scene Olofmeister hinted at retirement in 2020.
Although the ace player has made a comeback to the roster, but his recent cryptic tweets suggest something else.
ADVERTISEMENT
Article continues below this ad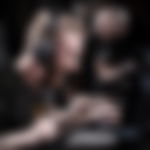 Olofmeister is hinting a move to another Counter Strike Global Offensive team
FaZe barely managed to put a team together after the events of 2020. The organization had to part ways with its key player and IGL (in-game leader) NiKo in December. This sudden roster shuffle put a massive responsibility on shoulder's of Twistzz, as the organization expects significant results out of him.
Journeying ahead from the setbacks, Olofmeister too had a rough year which saw him leaving the team early in 2020. He was jostling with the thought of retirement, but later on he made a comeback. In his second stint with organization, the ace player had stated that he wants to do his best. The star player in his comeback showcased his skills, but he did not feel like his usual self.
He recently took to Twitter with a cryptic video that suggests another roster shuffle. Although no official statement has been released from the organization nor the pro player, but the hint is quite obvious in the post
Twitter reacts to Olofmeister's cryptic tweet
The message was delivered soundly to the community, as fans picked up the hint and offered their reaction. It looks like FaZe is about to make yet another roster shuffle that could lead to the legendary player's exit from the team. Fans responded to his cryptic message with by showering their love for the veteran player.
If this is the end of the road for him, then it will be the end of an era in Counter Strike as well. The esport eco-system has been blessed with many prominent names, but none were able to amass a fan following like Olofmeister.
Fans can never forget all those amazing memories that are still etched in everyone's mind.
God. I remember how much i hated you in 2015 when i first started to follow pro cs. And i also remember, how much I've changed since that time. I always admired your work ethic and how much you were willing to sacrifice on the server. You made me a better person and i thank you pic.twitter.com/lKtXnVsFfu

— Vít Valder (@vvitozz) February 10, 2021
ADVERTISEMENT
Article continues below this ad
If it is not retirement, then he must be looking for a one last ride before calling it a career in 2021.
I'm going to miss you. It was wonderful watching you top frag a few games ago. I hope you never truly leave the scene as your a really fun player to watch <3

— The Spiffing Brit (@TheSpiffingBrit) February 10, 2021
ADVERTISEMENT
Article continues below this ad