Counter Strike Global Offensive: Olof's Replacement To Be Next Superstar?
Published 05/26/2020, 10:49 AM EDT
By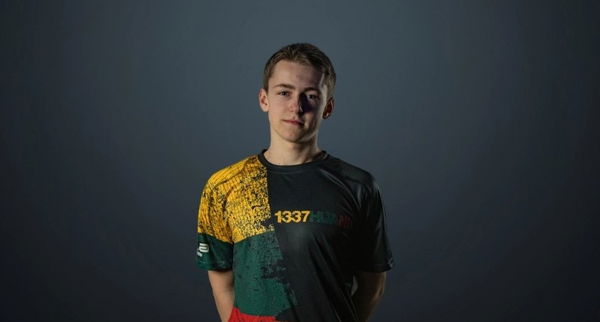 The legendary Counter Strike Global Offensive pro, Olof "olofmeister" Kajbjer, recently announced he was taking time off the competitive scene. He cited fatigue and a lack of motivation as the primary reasons behind it. Suddenly, FaZe Clan was a man short. Moreover, it wasn't just any man, it was one of the game's greatest players ever. With the Dreamhack Masters Spring rapidly approaching, the question on everyone's mind was, who will replace Olof?
ADVERTISEMENT
Article continues below this ad
Bymas impresses on Counter Strike Global Offensive debut
FaZe surprised everyone with their announcement to replace Olof. It was a little-known 16-year-old kid named Aurimas "Bymas" Pipiras.  The few who had heard his name was largely because Nikola "NiKo" Kovač had recently pointed to Bymas as an exciting prospect.
ADVERTISEMENT
Article continues below this ad
When FaZe recruits a young player and a great leader like Niko has high praise for him, you know there's a talent. Naturally, the curiosity surrounding Bymas was high. But we did not have to wait too long to see what the new recruit was all about. He had a place in the starting lineup against GODSENT in their Dreamhack Masters Spring clash.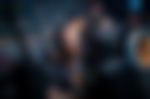 Today we begin the DreamHack Masters Group Stage. We will be playing with Aurimas "Bymas" Pipiras as our stand-in. Tune in at 5:30 PM CET to watch our first match vs GODSENT! https://t.co/7R2IcipFFA

— #FaZeUp (@FaZeUpdate) May 25, 2020
As you can imagine, it can never be easy to make your debut alongside the likes of Niko and Coldzera. All things considered, though, Bymas fared pretty well.
Check out some of his best moments from the match yesterday.
His debut wasn't without gaffes, but all's well that ends well.
You played great, will be easier tomorrow 💪🏼

— NiKo (@fazeniko) May 25, 2020
That's fine, as long as it's a headshot

— NiKo (@fazeniko) May 25, 2020
Niko certainly saw the funny side of it.
FaZe and Bymas are already playing their next match as I write this. This time around they are facing Team Spirit, and lead 15-14 in the first series. Bymas currently has a record of 14-16 K/D.
ADVERTISEMENT
Article continues below this ad
Sadly, one of Team Spirit's players, mir, lost power. Consequently, the contest is put on hold as they take a break to see how the situation can be salvaged.
ADVERTISEMENT
Article continues below this ad
Let's see how things proceed and if FaZe and Bymas can continue their winning form.
Keep watching this space as we keep you updated.