Counter-Strike: Global Offensive Eclipsed Dota 2 in Esports for the First Time Ever but There Is a Catch
Published 01/04/2021, 11:34 AM EST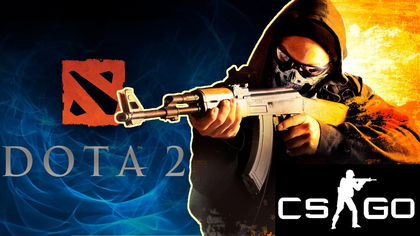 ---
---
Amidst all the talk of the game dying, Counter-Strike: Global Offensive proved otherwise. Esports Observer recently published a list of the top 10 Esports games of 2020 in terms of the total prize pool. Naturally, fans would expect Esports mammoth Dota 2 to lead the list. However, this time there was a surprise.
ADVERTISEMENT
Article continues below this ad
With a total of $14.75 million in prize money, Counter-Strike: Global Offensive led the way for Esports titles in 2020. Dota 2 came in second, giving away $8.87 million to winners in tournaments.
ADVERTISEMENT
Article continues below this ad
Compared to last year ($24.4m), the amount for CS: GO fell by less than $10m. With the ongoing pandemic, this is an enormous achievement on Valve's part. It proves how the popularity and interest in the classic FPS game are still alive and fans worldwide support their favorite teams regardless of the situation.
Is Counter-Strike: Global Offensive actually bigger than Dota 2?
The list might be a shocker for most fans who have grown up primarily watching Dota 2 Esports . The game has the highest all-time total prize pool at close to $230m. So how exactly did CS: GO outdo the Esports giant in 2020?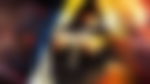 Dota 2 failed to organize its biggest annual LAN event, 'The International', in 2020 because of the ongoing pandemic. The prize pool for The International 2019 was a  whopping $34.3m, single-handedly leaving behind CS: GO's total spendings ($24.4m) on tournaments in 2019.
ADVERTISEMENT
Article continues below this ad
Dota 2 conducted less than 100 tournaments in 2020. On the other hand, Counter-Strike: Global Offensive held 270 tournaments. With almost thrice the number of tournaments, CS: GO barely managed to double its numbers.
Therefore, in terms of the average prize pool for tournaments, Dota 2 is still the king. With the Esports scene around Dota 2 still running comfortably well, it will be a while before another game dethrones Valve's biggest investment till date.
Valve managed to secure $40m for TI 2020 before having to push it forward. There is a huge possibility that The International 2021 might see a prize pool larger than $50m, making it the biggest Esports tournament ever by a long shot.
ADVERTISEMENT
Article continues below this ad
However, one can still not deny that CS: GO has a flourishing Esports scene. It has managed to keep going and adapt well to an online platform, something most Esports games have failed to do.