CouRage Teams Up with Tiltify to Donate Money to Small Streamers in the Spirit of Christmas
Published 12/31/2020, 6:40 AM EST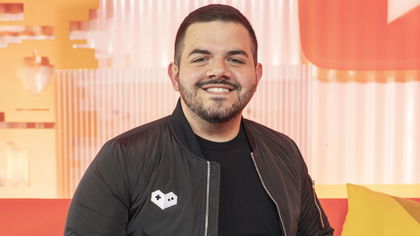 ---
---
Jack 'CouRage' Dunlop, the famous YouTube gamer, has made news once again for his generous deeds. Earlier in the year when COVID-19 struck the world, the streamer had come forward to organize a charity event with Tiltify that raised a massive sum of $500,000.
ADVERTISEMENT
Article continues below this ad
The duo has teamed up again to organize yet another charity event aimed at giving Christmas gifts to nonpopular streamers who are running charitable streams of their own. The results of the event were wholesome to watch, as CouRage dropped the Christmas presents to kind-hearted streamers of YouTube.
ADVERTISEMENT
Article continues below this ad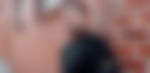 CouRage posted the video of all donations he made on the charity streams
The plan was simple, 10 randomly chosen lucky streamers were going to receive $5,000 as a donation for their charity stream. First up, CouRage stumbled upon CephasRed VS who was running a charity stream to raise $200. He had only managed to raise $113 when CouRage found him, and he was apparently singing a rendition of 'Silent Night' that the famous streamer really liked. For a few moments, the massive donation of $5000 went unnoticed, but once Cep realized what had happened, his reaction was truly wholesome.
The follow-up streamer, HappyRads, was playing Fallout on his charity stream, hoping to raise money for a children's hospital. He was aiming to raise $100,000 and by the time CouRage found him, he had already managed to raise $89,000. The donation made by CouRage got him really closer to hitting the mark, as the overjoyed streamer expressed his gratitude.
Jack went on to make more donations to eight other small-time streamers that were raising money for charity. You can check out the video below to see how the entire charity event went.
CouRage offers his thoughts at the end 
ADVERTISEMENT
Article continues below this ad
CouRage offered his thoughts after he had donated the entire sum of $50,000 to ten streamers.
"It's my honor to be able to do this today in a partnership with Tiltify and they reached out offering this opportunity. I have never been faster to say yes to something, I didn't even know any of the details, they were like we want to surprise a bunch of streamers in their charity streams with donations."
He went on to express his gratitude and thanked Tiltify and his fans for supporting him in this endeavor and making this charity event a big success.
ADVERTISEMENT
Article continues below this ad