CRAZY: Croatian Tennis Player Auctions a Part of Her Arm for $5000 as Her NFT
Published 04/05/2021, 7:05 AM EDT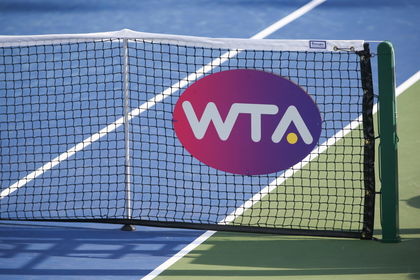 ---
---
Non-fungible tokens (NFTs), which are digital tokens that can be exchanged for money, are on the rise. NFTs can take any form imaginable, like trading cards, paintings, among others. A major investor in NFTs has been Serena Williams' husband Alexis Ohanian. And now, a Croatian tennis player, Oleksandra Oliynykova, has sold her NFT, but there is a catch!
ADVERTISEMENT
Article continues below this ad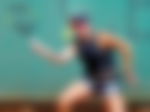 Oleksandra used the concept of a 'body billboard' to sell the rights of a part of her arm for tattoo and body art. This means the owner can apply a tattoo or a body on her right arm and shoulder. The rights were sold on the popular NFT marketplace, OpenSea for $5415.
ADVERTISEMENT
Article continues below this ad
The player herself describes it as an exclusive space on her right arm and shoulder. Oleksandra said: "My NFT is your life-time exclusive right for space on my right arm & shoulder. You can place your art object in the form of a tattoo or body art here. You can leave it blank – but you will know it's yours."
Furthermore, Oleksandra is only 20 years old and is banking on the fact that her career could soon shoot up and subsequently give the artwork on her right arm more exposure and possibly increase the worth of the space on her arm and shoulder. Oleksandra currently is ranked 658th and is yet to make her Grand Slam champion.
"You can resell it for a higher price when I play at Wimbledon or Roland Garros. I will bring your art object or message to every tennis court I play. As I am 20 years old only and my sports career is on the rise, I believe it's gonna be the biggest tennis locations in the world."
Serena Williams' husband investing in tennis collectibles NFTs
Alexis Ohanian recently spent thousands of dollars to invest in buying Serena Williams' trading cards and digital collectibles. Furthermore, the millionaire also has invested in other NFTs as well.
ADVERTISEMENT
Article continues below this ad
"It's actually my biggest personal investment. I candidly have been collecting what is now the world's largest Serena Williams' card collection over the year and a half."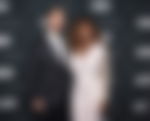 According to Alexis Ohanian, NFTs are soon to be the next big thing. The boom is happening right now, and recently American player Jessica Pegula also launched her own NFTs in the form of trading cards.
ADVERTISEMENT
Article continues below this ad