30 England Cricket Players to Resume their Individual Training over Next Few Weeks
Published 05/14/2020, 11:02 AM EDT
By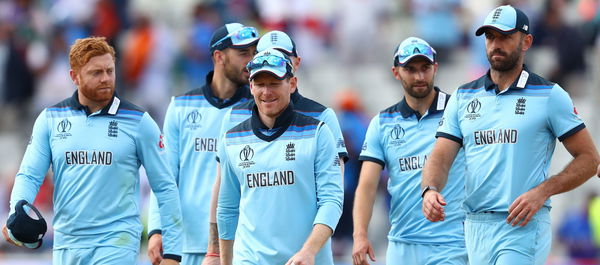 The England and Wales Cricket Board (ECB) has finally decided to resume the first phase of individual skills-based training of around 30 England cricket players. The practice will carry forward for a few weeks with a few bowlers having practice sessions from next Wednesday (May 20). The game of cricket was supposed in England for about two months owing to the coronavirus pandemic. 
ADVERTISEMENT
Article continues below this ad
The squad of 30 odd cricketers will include some centrally contracted players and a few from counties. Ashley Giles, director of men's cricket confirmed that the players are chosen with the thought of resuming international cricket later in the summer. ECB is looking at the test series against West Indies and Pakistan scheduled in the month of June in the country. Giles, Mo Bobat, the ECB's performance director, and Chris Silverwood, the head coach chose the group of 30 players. The name of the cricketers would be made public once they have been contacted. 
Ashley Giles said, "We are going to be asking approximately 30 players to go back to training. "We will need a larger group of players given we are planning for the strictest conditions, behind closed doors, to cover all aspects, whether that be an injury, net bowlers, practice matches. The white-ball focused players will follow."
ADVERTISEMENT
Article continues below this ad

England Cricket Board to follow the social distancing measures strictly
ECB is planning to come up with strict social distancing measures to ensure the safety of both players and the support staff. The players would have to bring their own training kits as the dressing rooms would be closed. Also, all the individuals will have to get their temperature checked before they begin to train. 
Giles confirmed, "This first phase is very clear that it is individual-based training. In many ways, we should be able to get control of the environments right. That it's safer to go back to practice than it is to go down the supermarket. It should be that controlled an environment. In terms of individuals, there are opt-outs for anyone. We are not going to force anyone to go back to training or playing if they are not comfortable. But through that physical and mental screening process, we will do our due diligence. The step one guidelines are very clear that we have to maintain and adhere to social distancing principles."
Talking about the commencement of cricket in the country, Giles admitted that cricket will potentially start in the country only if the government permits the board. Giles said, "I think we can get cricket on the road, I think we need to remain positive about that. But there is a lot of time between now and then. Step two and step three guidelines haven't even been issued yet. This is very tentative steps back to play but we have to start preparing now. There will be challenges but at the moment, on these timelines, I am quite confident we can get cricket going."