Australia Vs New Zealand: Players Decide Not to Shake Hands Following Coronavirus Precautions
Published 03/13/2020, 11:53 AM EDT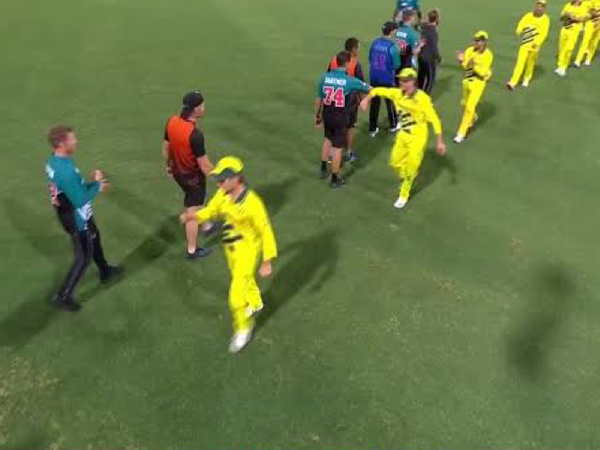 ---
---
The Coronavirus spread is becoming severe every passing day. Therefore, as of now, medical experts are suggesting everyone to stay clean, sanitise their hands regularly, and avoid public contacts. Recently, during the Australia Vs New Zealand match at Sydney Cricket ground, the players did not shake any hands.
ADVERTISEMENT
Article continues below this ad
Teams decide not to shake hands anymore
The first time a team used fist bumps for greeting was the England team. Now, this method of greeting is being used by all the players worldwide. Using fist bumps reduces the physical contact between two players. That results in reducing the possibility of any disease transmission between two individuals.
ADVERTISEMENT
Article continues below this ad
On top of that, the Australia Vs New Zealand match did not take place in front of a life audience. The decision is to ensure this entire series happens without an audience present. Once the first match commenced, the players of both teams did not do the customary hand-shake. Not only that, the players did not even celebrate any wicket with high-fives. All the celebration is being done via elbow taps and quick fist bumps.
Australia Vs South Africa: Captains shake hands
The Coronavirus is affecting almost every sporting event worldwide. Management is cancelling almost all every event. If the event is not facing a cancellation, then it is definitely going to be postponed.
ADVERTISEMENT
Article continues below this ad
The BCCI are taking decisions for all upcoming events. First of all, the IPL 2020 is going to start on the 15th of April instead of 29th of March. On the other hand, the ODI series between India and South Africa is not going to take place at all. The Sports Ministry says that it is the responsibility of the State Government to ensure that crowds are under control. It is advisable that any event which requires a large gathering of audience gets an immediate reschedule.
ADVERTISEMENT
Article continues below this ad