"Australian Media Made Me Michael Jackson" – Harbhajan Singh Recalls MonkeyGate Scandal of 2008 Involving Andrew Symonds And Himself
Published 06/15/2020, 4:06 AM EDT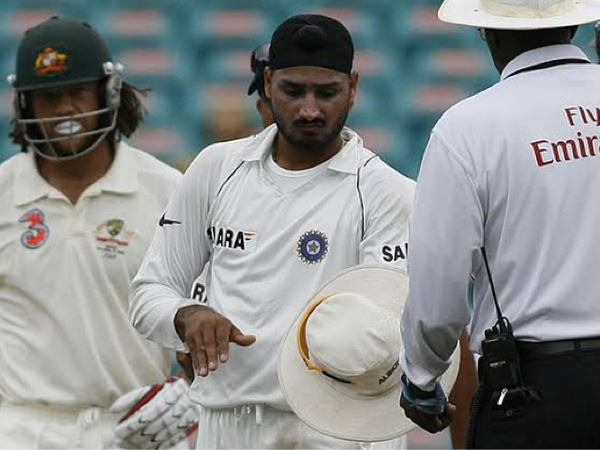 ---
---
Harbhajan Singh made his name in the cricket industry as one of the better off-spinners of his time. He has represented India in several matches, but recently he decided to open up about a particular match of 2008.
ADVERTISEMENT
Article continues below this ad
Harbhajan Singh opens up about racism allegation against him
This Test series between Australia and India, taking place at Sydney in 2008. First of all, Harbhajan Singh said that during the match it seemed as though Ricky Ponting was the umpire himself. In fact, several umpiring errors may have been the reason India could not secure the match. However, it was the "MonkeyGate" scandal which was the highlight of the series.
ADVERTISEMENT
Article continues below this ad
Singh reveals that an altercation took place between Andrew Symonds and himself. Even though it is not clear what the veteran Indian player said, as per Symonds, it was a racist remark. Now, Singh reveals that at that point only Sachin Tendulkar was close enough to even hear what he said.
The former off-spinner believes nobody was close enough to actually hear what he said
Australian players like Ricky Ponting, Adam Gilchrist, Matthew Hayden, and Michael Clarke were nowhere near. Even then all of them said they heard the remark that Harbhajan Singh passed.
ADVERTISEMENT
Article continues below this ad
"Me and Symonds were very close to each other, only Tendulkar was close to us, there was no one else close to us, when the hearing started, Matthew Hayden, Adam Gilchrist, Michael Clarke and Ricky Ponting, all these four said that they heard what Bhajji said to Symonds."
At that point the media was constantly chasing Singh. Furthermore, he was constantly worrying about the investigation. Referee Mike Procter issued him a three-match suspension which was brought down to a lesser charge of abusive language. The ban was lifted once the charges were downsized.
"Australian media made me Michael Jackson, I was being constantly chased by cameras."
ADVERTISEMENT
Article continues below this ad
However, Harbhajan Singh credits then captain Anil Kumble and the entire team for standing beside him.