Ben Stokes Recalls Virat Kohli's Weird Complaint Following India's Defeat in the 2019 World Cup
Published 05/19/2020, 10:00 AM EDT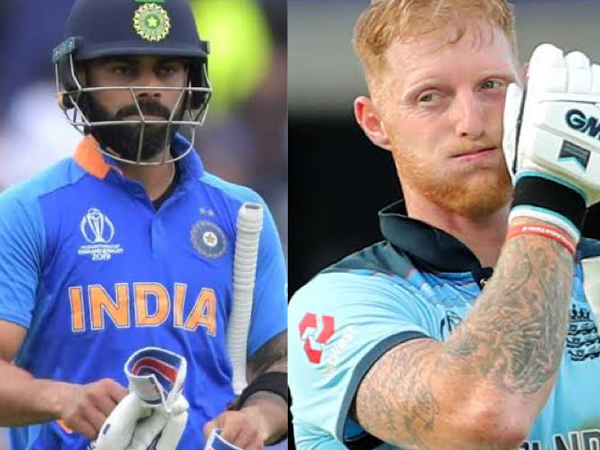 ---
---
Ben Stokes is one who speaks his mind. In fact, in his book – Ben Stokes on Fire, he recalls how it seemed like Indian skipper Virat Kohli was "whingeing" following India's defeat in the 2019 World Cup.
ADVERTISEMENT
Article continues below this ad
Ben Stokes believes the complaining of short boundary from Virat Kohli is unexpected
Travelling back to the 2019 World Cup, India's only defeat was in the semi finals to New Zealand by 18 runs. During the post match ceremony, Virat Kohli complained about the short boundary dimensions of Edgbaston. However, Ben Stokes feel that this was an unacceptable complain from a defeated team's captain.
ADVERTISEMENT
Article continues below this ad
"It was weird to hear India captain Kohli whingeing about the size of the boundaries at the post-match presentation ceremony. I have never heard such a bizarre complaint after a match. It's actually the worst complaint you could ever make."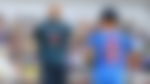 The Indian skipper backs his spinners by making a point about the short boundaries
Coming to Virat Kohli's point, he said that the combination of the flat pitch along with boundary limitations and short boundaries is just bizarre. It was a very new situation for India.
ADVERTISEMENT
Article continues below this ad
"The toss was vital, especially looking at the boundaries that are this short. Bizarre that it just falls in place with the boundary limitations and with a flat pitch such as this. It's crazy that things fall in place like that randomly. It's the first time we are experiencing this."
Kohli defended his spinners by saying that the batsmen were sweeping the balls in the 59-meter boundary. Therefore, it was difficult for the bowlers and fielders to contain runs within such short of a boundary.
"If batsmen are able to reverse sweep, sweep you for a six on a 59-meter boundary you can't do much as a spinner. They had to be smarter with their lines as it was difficult to contain runs with one short boundary."
ADVERTISEMENT
Article continues below this ad
Even though India topped the point charts by winning 8 out of 9 matches, England lifted the trophy after defeating New Zealand in the super over.