COVID-19: "Everything is Like Gone" – Says Dale Steyn on Live Session with Kevin Pietersen
Published 03/28/2020, 8:44 AM EDT
By

South African cricketer Dale Steyn recently got engaged in a conversation with Kevin Pietersen regarding the present scenario. The two talked on Instagram live about IPL, PSL and coronavirus pandemic. 
ADVERTISEMENT
Article continues below this ad
The world has come to a standstill due to the coronavirus outbreak. Nearly 5,00,000 people have been affected by this virus across the globe. As a result, many countries have announced lockdowns and imposed travel bans. 
The sports industry also had to bear the brunt of the COVID-19 pandemic. All the major cricket tournaments like IPL 2020, PSL 2020 and other series are either canceled or suspended.
ADVERTISEMENT
Article continues below this ad
Being in self-isolation at his home in UK, former England cricketer Kevin Pietersen had interesting conversations with many cricketers. One of them was Dale Steyn. 
In the live chat, Steyn talked about his disappointment on being called by the South African government midway from the tournament. He recalled how his manager came to his room to inform him about the same when he was planning to play for the team the next day. Dale was playing for Islamabad United's match in the PSL 2020. 
"I was in South Africa even before the match started, it was very quick.", Steyn added. 
However, PSL 2020 was called off before the start of the finals due to the spread of COVID-19 in Pakistan.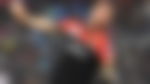 Dale Steyn on IPL 2020
BCCI has postponed the IPL 2020 till April 15 in the wake of coronavirus pandemic. But owing to the current situation, the chances of BCCI conducting the league this year looks grim. 
ADVERTISEMENT
Article continues below this ad
The duo Kevin Pietersen and Dale Steyn talked about the suspension of IPL 2020 too. 
Steyn had made his international comeback recently after recovering from an injury and was excited to play the various tournaments. 
Expressing his disappointment on that, Steyn said, "Was playing for Royal Challengers Bangalore (RCB) this year, so Ab de Villiers, Virat Kohli, and Aaron Finch. Had to go to IPL directly from PSL, after that had to go to Sri Lanka and then play against West Indies but everything is like just gone."
ADVERTISEMENT
Article continues below this ad
South Africa has started a nationwide 21-day military-patrolled lockdown from March 27 and its 57 million people have been confined to their houses.