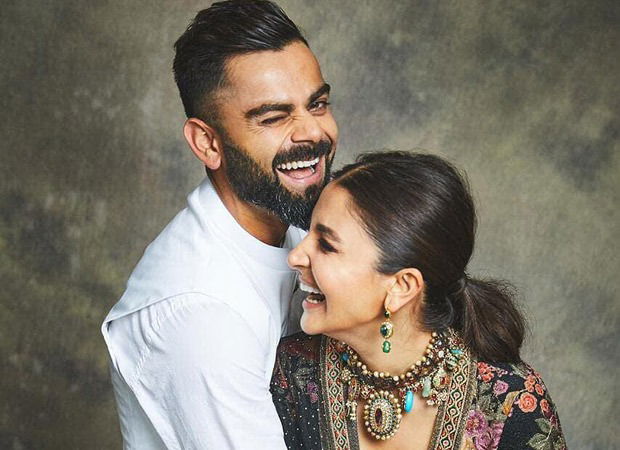 The power couple Anushka Sharma and Virat Kohli are spending some quality time together at home amidst the coronavirus outbreak. The duo uploaded an adorable video today on their social media account which is winning hearts all over the internet. 
The country is in lockdown for 21 days due to the coronavirus scare. As a result, Anushka and Virat are in self-isolation at their home. Both are making most of this free time by being with each other and indulging in cute things. 
In the recent video shared by Anushka Sharma, she has donned the role of hairstylist and can be seen giving a new look to the Indian batsman. Also, Virat looks pretty impressed with his wife's talent. 
The video starts with Virat saying, "This is what quarantine does to you," while Anushka is standing behind him with a pair of scissors thinking about what haircut to give her husband. Virat further jokes, "You allow things like this to happen, getting your haircut with kitchen scissors."
After Anushka is done with her job, the Indian cricket team skipper is all praises for his wife. He appreciates her saying, "Can you see this gradual fade! Hmmm… nice!". Anushka looked quite happy with her work and husband's approval. She claims, "It's a new look I have created."
Kohli joins the Bollywood Diva exclaiming, "Guys just see! Beautiful haircut by my wife!" 
The loveable video was posted by Anushka Sharma with the caption, "Meanwhile, in quarantine.." 
Meanwhile, in quarantine.. 💇🏻‍♂💁🏻‍♀ pic.twitter.com/XO0UJ7NmSU

— Anushka Sharma (@AnushkaSharma) March 28, 2020
Virat Kohli and Anushka Sharma's information video
Quarantine partners Virat Kohli and Anushka Sharma have been making constant efforts to educate people about the coronavirus pandemic through their Instagram videos. The couple has been quite active on social media for the past few days urging people to stay home and stay safe. 
The duo had also extended their support to Prime Minister Narendra Modi by telling the citizens to practice social distancing and self-isolation through their videos.
Take a look at their videos:
Read More: Virat Kohli or MS Dhoni? Shahid Kapoor with a Fitting Reply to a Fan