Cricket Australia will Try to Organize as much International Cricket as Possible this Summer
Published 05/29/2020, 10:34 AM EDT
By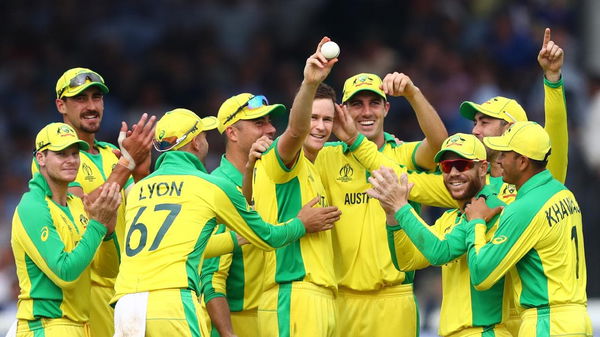 Cricket Australia has fixed the schedule of the Men's and Women's cricket team for the coming year. Owing to the coronavirus pandemic, cricket has been suspended in the world for about two months now. However, CA is hoping that things would start getting normal soon. As a result, it has started the preparation of hosting the Indian team for the Border-Gavaskar Trophy in December-January. 
ADVERTISEMENT
Article continues below this ad
Recently in an interview, Cricket Australia's chief executive, Kevin Roberts said that CA will try its best to organize as many cricket series as it can to bring some kind of normalization. He added that the authorities are getting in touch with the government and officials to confirm the venues for the cricket games. 
Roberts quoted, "We know that circumstances or events beyond our control. It could mean that the final schedule potentially may look different from the one released today. But we'll be doing everything we can to get as much international cricket in as possible this summer,". 
ADVERTISEMENT
Article continues below this ad
He further added, "We will communicate any changes to the schedule if or when they are required. We are engaged in ongoing discussions with federal and state governments, our venues, and the touring nations to continually understand and monitor the situation in front of us, which is evolving every day."
It is still not clear if the spectators would be allowed in the stadiums during the match. Talking about the same, Kevin Roberts revealed, "Cricket plays an important role in society. We know our fans are excited at the prospect of seeing their heroes in action again this summer after what has been a challenging year for everyone. We will continue to assess whether it is possible for them to attend matches in person."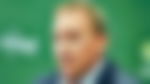 WACA upset with Cricket Australia for not selecting Perth ground
ADVERTISEMENT
Article continues below this ad
The Western Australian Cricket Association (WACA) officials are not happy with the cricket authorities of Australia as they haven't chosen Perth for hosting the much-anticipated test series with India. Brisbane will host the first test against India on December 3. Also, CA has selected Adelaide to organize the day-night test while the other two test matches will be played in Melbourne and Sydney.  
CA has kept Perth for hosting the inaugural test against Afghanistan on November 21. This has upset the WACA officials as test series against India is a big match. Moreover, Australia had won the test match in Perth by 146 runs when India toured Australia in 2018-19.
Western Cricket Australia's Chief Christina Matthews told the media that he is surprised by this decision of Cricket Australia. 
ADVERTISEMENT
Article continues below this ad
Matthews quoted, "All the metrics associated with cricket over the last two years see us surpass Brisbane in every area. Whether that's crowds, broadcast ratings, even better rainfall at that time of year, more corporate seats. Just so many indicators and a brand new stadium," 
He further added, "When Australian cricket's primary objective is fans first. It is astounding that the 10,000 members who pay money to support cricket year after year in this state are not afforded the number one Test team to tour this year. The last time (in 2014), we were told it was because our venue wasn't good enough. If we supported a new stadium, this would never happen again. And here we are again."