Cricket South Africa Reveals Experimental 3T Cricket Model To Resume Domestic Cricket
Published 06/17/2020, 8:30 AM EDT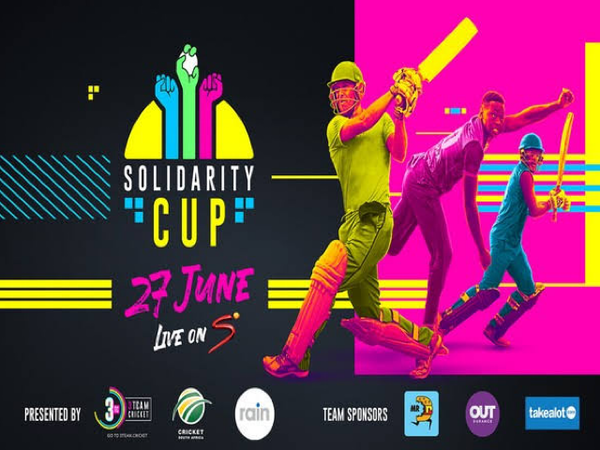 ---
---
Cricket South Africa is working relentlessly to resume cricket. As a part of their efforts, the board is introducing a new format on a trial basis.
ADVERTISEMENT
Article continues below this ad
Cricket South Africa proposes new experimental format to resume domestic cricket
The new format consists of three teams playing each other in a single match. The match will feature 36 overs in total. CSA has named the format "The Solidarity Cup" and it will commence on June 27th at SuperSport park in Centurion.
ADVERTISEMENT
Article continues below this ad
The 3T cricket format will move forward without an audience. This is per protocols. However, this is the first step that Cricket South Africa is taking to resume domestic cricket.
The captain of the three teams are AB de Villiers, Quinton de Kock, and Kagiso Rabada. Each of the teams will have 8 players and each team will play 12 overs with six innings each. During such time, each team will face both opponents on field.
An interesting rule of the format is – once the 7th wicket falls, the last batsman can continue to score but it has to be in even numbers only, i.e., 2, 4, or 6. The team which will score the highest aggregate total will be the winner of the match.
Villiers, de Kock, and Rabada express their views about the 3T format
AB de Villiers is praising CSA for this initiate and believes that this will help restore domestic cricket.
"It's a great idea and credit must go to Cricket South Africa and Rain for working to develop this new and innovative style of cricket."
Quinton de Kock is of the opinion that this is an exciting opportunity for players. In fact, he looks forward to beating both AB de Villers and Kagiso Rabada on the same day.
"I'm even more excited about the new format, it's going to be a lot of fun playing to beat KG and AB on the same day."
ADVERTISEMENT
Article continues below this ad
Kagiso Rabada will be making his comeback to the field with this format. He has not been able to play since February 2019 due to a groin issue. Therefore, he is eagerly waiting to play the match alongside two of the greatest names in South Africa cricket.
"I'm looking forward to playing again alongside some of the country's biggest names."
Cricket South Africa director Graeme Smith believe that The Solidarity Cup will help players scratch the itch to get back on-field.
ADVERTISEMENT
Article continues below this ad
"I know that the players are itching to get back into action, which is why we are so excited about the Solidarity Cup."