Gautam Gambhir Terms Tribute to Finisher Six by MS Dhoni During 2011 World Cup as "Obsession"
Published 04/02/2020, 3:23 AM EDT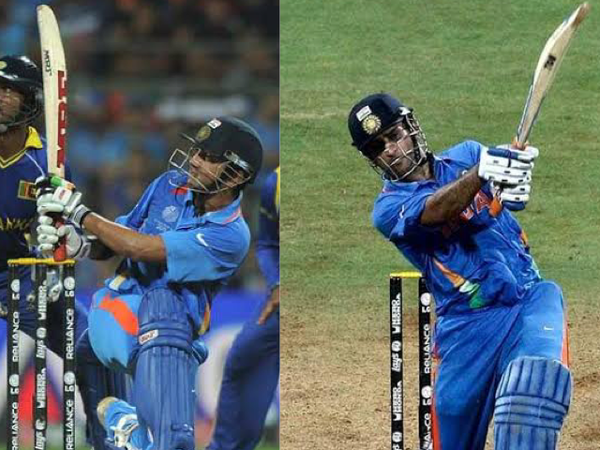 The Indian cricket team has always shared several victorious moments together. One of the moments of utmost joy was the moment they secured the 2011 World Cup. However, Gautam Gambhir seems to be having negative reactions towards the marvellous six by MS Dhoni during that match.
ADVERTISEMENT
Article continues below this ad
MS Dhoni played a six that sent every Indian into an uproar. The match and the boundary was nothing short of iconic. Every Indian cricket fan will be able to say where they were when MS Dhoni hit the boundary. Therefore, to mark the 9th year anniversary of that moment, ESPN Cric Info took to Twitter to show their appreciation for MS Dhoni.
The video of MS Dhoni finishing of 2011 World Cup in style
ADVERTISEMENT
Article continues below this ad
Even though this is a moment to remember, Gautam Gambhir did not take it lightly. He responds to it by lashing out and showing negativity. According to him, he feels that giving credit to only MS Dhoni is not justified.
His point is that the World Cup of 2011 was won by the entire Indian team and staff. Therefore, fixating on just one boundary comes across and obsessive and needs to be rechecked.
Now, the primary reason why this moment is highly spoken about is because of it being the finisher. The second MS Dhoni sent the ball hurling towards the boundary for a six, every Indian in the crowd went berserk.
Obviously, the entire Indian team made their contribution. However, the final over was a crucial one. The final was between India and Sri Lanka. Therefore, there was an equal chance of both sides winning. The point from where MS Dhoni hit the boundary is when India's needs 5 runs from 3 balls.
On top of that, the way he tackled the delivery is probably one of the smoothest six's he has played in his career.
Here are some fans reacting to Gautam Gambhir's reaction
True. But they never said this shot won us the worldcup. They are only saying this shot took Indians into jubilation. Relax kijiye cricket ke Advaniji.

— Sagar (@sagarcasm) April 2, 2020
ADVERTISEMENT
Article continues below this ad
As a professional this seems little salty mate, they're just saying that this shot finished the game for India and we won. Of course we won World Cup with everyone's contribution and everyone deserves the credit equally! You played a gem of knock that night,and people know that.

— Mufaddal Vohra (@mufaddal_vohra) April 2, 2020
ADVERTISEMENT
Article continues below this ad