Gayle and Others told me "India didn't want Pak to Qualify for World Cup 2019 Semi Final" Reveals Mushtaq Ahmed
Published 06/01/2020, 1:34 PM EDT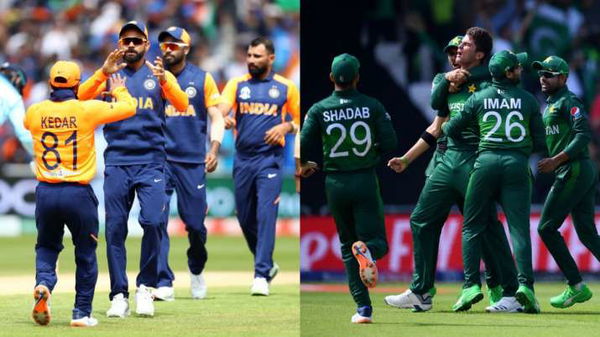 ---
---
India's defeat against England in the World Cup 2019 raised many eyebrows as England was the only team to defeat India before the knock-out round. Many Pakistan players speculated that the Indian team deliberately lost that match to forbid the entry of the Pakistan team in the semi-finals. 
ADVERTISEMENT
Article continues below this ad
For Pakistan to qualify for the semi-finals, it was important for India to win that match against England. Pakistan lost the chance to feature in the semi-finals of the World-Cup 2019 on the basis of net run rate. However, India had already qualified for the semi-finals and the result of that match didn't matter for the Asian giants. 
Now, spin legend Mushtaq Ahmed has made another claim regarding that match. He said that the West Indies team players told him that India didn't wish to see Pakistan in the semi-finals 
ADVERTISEMENT
Article continues below this ad
Mushtaq told Pakistani news channel ARY Sports, "I was working with the West Indies squad at last year's World Cup. After India's loss to England, Jason Holder, Chris Gayle, and Andre Russell said to me. Mushy, India didn't want to see Pakistan qualify for the semi-finals," 
Sikander Bakht accuses Indian team of losing deliberately during World Cup 2019
However this is not the first time, someone from Pakistan accuses India of losing India vs England match deliberately. A few days back, former Pakistan bowler, Sikander Bakht alleged that India deliberately lost to England to eliminate Pakistan.
Quoting the content from Ben Stokes's soon-to-be-published book, "On Fire: My Story of England's Summer to Remember", Bakht made such claims against the Indian cricket team. He wrote on Twitter, "Ben Stokes writes in his book that India lost to England deliberately to remove Pakistan from world Cup 19 and we predicted it," 
ADVERTISEMENT
Article continues below this ad
Though Stokes talked about the intent of the Indian players in that particular match of World Cup 2019 in his book, he never mentioned that the Indian side lost the match deliberately. Explaining the same, Ben Stokes dismissed Bakht's claims on Twitter. Answering a netizen's query, Stokes tweeted, "You won't find it cause I have never said it. It's called "twisting of words" or "clickbait"."
ADVERTISEMENT
Article continues below this ad