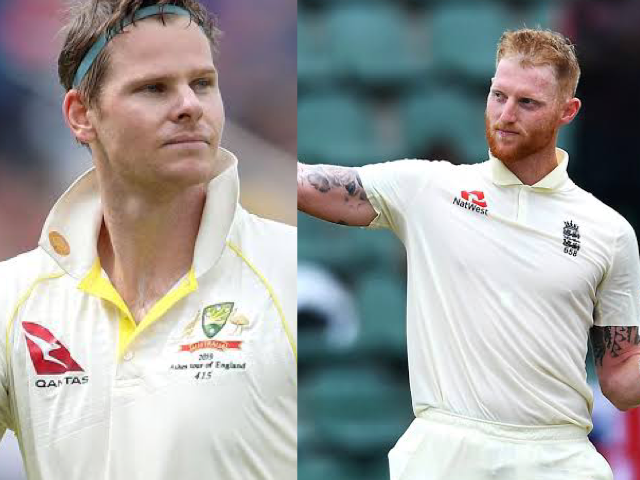 Ben Stokes and Steve Smith are two players who have constantly showed the world what they are made of. Whether it's their batting skills or their sportsman spirit.
Ben Stokes reveals he can never think the way Steve Smith does
Now, during a Rajasthan Royals podcast Ben Stokes said that Steve Smith is a bit strange in his ways. However, the World Cup and Ashes hero says that the Australian player is an absolute genius.
"He's still strange to play against and he's still strange to play with and the best thing about it is that he admits it."
Ben Stokes says that sometimes even if one plays with your biggest rivals, when it's about players like Steve Smith, it's altogether different.
"Even though he plays for Australia and they're our biggest rivals, you've just got to hold your hands up sometimes to players like that and go yeah you're on a different level when it comes to batting!"
Next, Ben Stokes says that he could never be like Smith. The England player said that Steve Smith averages 60 in Test Cricket. However, when it comes to batting, he could never be like Smith.
"You know obviously he's on all the time but that's why he averages sixty in Test cricket. That's not for me but it's for him and who's to say whose right or wrong."
Watch the full Rajasthan Royals podcast
The Australian player has three centuries from last summer itself. He scored 774 runs in the seven innings for Australia. He has made over 70 appearances in Test Cricket with a score of 7,000 runs.
Unfortunately, after the ball-tampering scandal of 2018, he wasn't allowed to play competitive cricket for a year. After that, he has been back on-field and has already established himself as one of the best batsman in the cricket industry.