I Am Learning To Control My Emotions Like MS Dhoni: Sanju Samson Says During A Podcast
Published 05/06/2020, 8:48 AM EDT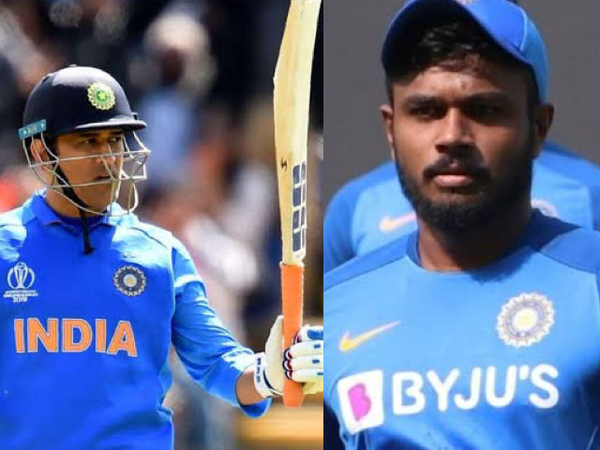 ---
---
MS Dhoni is one of most influential cricket players to have walked the field. Now, Sanju Samson, the Kerala batsman says that he wants to improve himself enough to play like MS Dhoni.
ADVERTISEMENT
Article continues below this ad
Sanju Samson wants to control his emotions like MS Dhoni
The Indian player has been a part of the national squad for only 4 T20Is. However, he said that it is time he works on the mental aspect of the game. This leads him to talking about Indian favourite Captain Cool – MS Dhoni.
ADVERTISEMENT
Article continues below this ad
The Indian cricket community speaks of Samson's capabilities at large. Unfortunately, he has not been very successful with the bat. Considering he is thirsty for proving himself, the player is doing everything to contribute to the team. One of the primary strengths he wishes to work upon is controlling his emotions on-field, just like Dhoni.
"I have learned to understand and focus more on my strengths and (be more) accepting (of) the failures. I try to contribute to the team's cause and try to take the team over the line. I am learning to focus and control my emotions while batting like MS Dhoni."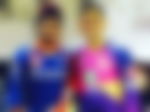 He draws motivation from other players as well
ADVERTISEMENT
Article continues below this ad
Next, he speaks highly of players – Virat Kohli and Rohit Sharma. Samson was a part of the squad that played New Zealand earlier during the year. He says that the fact he was urged to bat during the super overs is highly motivating.
"It was a great feeling to be trusted by the players such as Virat bhai and Rohit bhai to go out there and bat in the crucial moments. It's a great feeling when the team and the players consider you to be a match-winner."
Finally, he says that he is takes motivation Jos Buttler as well.
ADVERTISEMENT
Article continues below this ad
"I love to observe and know-how he thinks and prepares as a keeper before a game."