"I Can't Think About What Other Players are Doing" Vijay Shankar on Comparison with Hardik Pandya
Published 05/23/2020, 10:41 AM EDT
By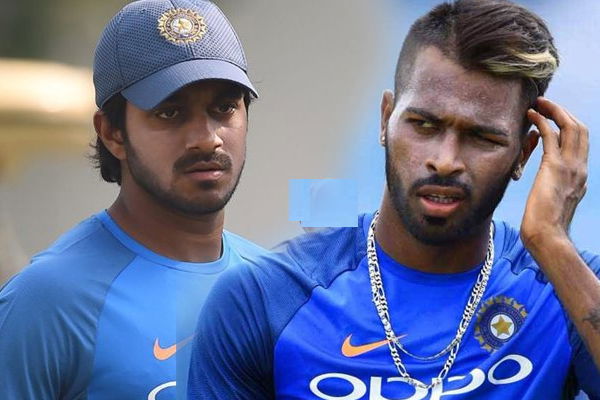 Indian cricketer Vijay Shankar has been out of the Indian team for a long time now. The all-rounder was last seen playing in the National Indian team during the World Cup 2019. However, he had to leave the tournament midway owing to an ankle injury.
ADVERTISEMENT
Article continues below this ad
Shankar couldn't cash the opportunities provided to him since his debut in 2018. Vijay Shankar has a tough competition in the form of Hardik Pandya in the Indian cricket team. Just like Shankar, Hardik is also an all-rounder and has done quite well in the game. Hardik is the preferred choice of the selectors and the captain. This also means that there are fewer chances of Vijay Shankar's comeback in the cricket team. Talking about the same, Shankar revealed that he doesn't focus on other players rather believes in improving his game. 
The 29-year-old said, "If it starts affecting me (that Hardik is the No 1 choice) then I will lose out on games that I have with me. If I focus on the games that I have and have match-winning performances, then my name will be there in the circuit (reckoning). If I perform, people will talk about me and if some opportunity arises, I will be getting into the Indian side. So, I can't think about what other players are doing."
ADVERTISEMENT
Article continues below this ad
Shankar added, "My dream is not just to get there and be a mere survivor. Only if I excel can I prolong my international career. It's important for us to be at our best when we go to the international level. Over the years, if you see, I have batted in all middle-order slots and adapted to the needs of the team. "
"However, when people ask me what my goal is, I tell them, for that I need to have a fixed batting position. If I bat at Number 3 or 4, then only can I think about all these goals. If I am always shifting my batting position, then I will only end up getting those 30s and 40s."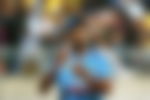 ADVERTISEMENT
Article continues below this ad
I missed out on opportunities: Vijay Shankar
Till now in his career the right-hander managed to score 223 runs in 12 ODIs and 101 runs in 9 T20Is while he took just 4 and 5 wickets respectively in the format. He couldn't make a mark in the 2019 World Cup too. The all-rounder also knows this and feels that his life would have been a lot different if he would have performed well in the ICC tournament last year. 
Vijay revealed, "I missed out on two opportunities and one was against Afghanistan (he scored 29). Against the West Indies, I got good delivery. Before that I had successive 40 plus scores against New Zealand in a tough game and against Australia. Had I converted even one start into a big knock, it would have been a different story,"
ADVERTISEMENT
Article continues below this ad
India is in lockdown from about 2 months in the view of the COVID-19 pandemic. This has also hampered the training and practice of the sports players. The Indian all-rounder also shared the problems he faced during the lockdown. Shankar said that he couldn't call people to bowl or to give throwdowns which disturbed his training. 
"Usually, I call two or three people who come and bowl or give throwdowns. Due to the lockdown, I wasn't able to call anyone so I just did my exercises. I hope I can now start training.", he said