" I Certainly wasn't Holding Back" Tim Paine Responds to Michael Clarke's Statement
Published 04/09/2020, 12:26 PM EDT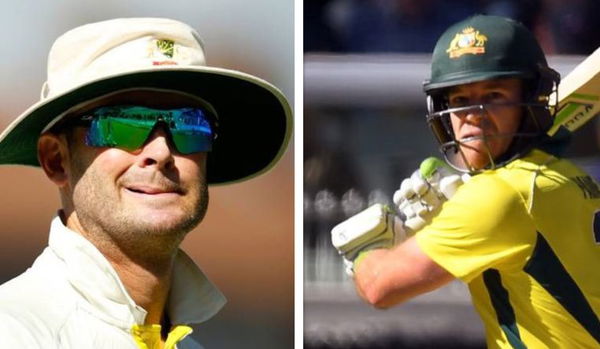 ---
---
The Australia Test team captain Tim Paine rubbishes the claims of former captain Michael Clarke. Michael Clarke had accused the Australian team of going soft on Virat Kohli & Co to safeguard their IPL contracts. 
ADVERTISEMENT
Article continues below this ad
Michael Clarke in a recent interview made a controversial statement regarding his home team. He said, "Everybody knows how powerful India is in regards to the financial part of the game, internationally or domestically with the IPL. I feel that Australian cricket, and probably every other team over a little period, went the opposite and actually sucked up to India. They were too scared to sledge Kohli or the other Indian players because they had to play with them in April,"
Michael Clarke had slammed the Australian Test team concerning the India tour of Australia in 2018-19. India had back then registered its first test series win in Australia under Kohli's captaincy. 
ADVERTISEMENT
Article continues below this ad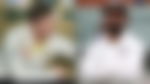 Tim Paine gives clarification to Clarke
Tim Paine came forward to clear the accusations made on his team. Backing his team, he said that each player gives his 100% and never thinks of anything else while playing for their country. 
Talking about himself he clarified that he wasn't holding up against the Indian team. He also told that IPL isn't a big catch for him.
"Who knows what will happen this series and, as we saw in the documentary, there was still quite a lot of heat in some of those games. I certainly wasn't holding back, but again the IPL's not a huge draw for me at the moment, so I had nothing to lose.", Paine said. 
ADVERTISEMENT
Article continues below this ad
He further added, "But anytime our guys go out and play a Test match for Australia, they'll be giving their absolute all and I'm pretty sure they're not thinking about an IPL contract when they're running in, bowling to Virat," 
Paine also told that sledging is not relevant in the game as in the end, everything boils down to how you play. 
The 35-year-old admitted, "What you say on the field is irrelevant 99% of the time. Sometimes you can get a little inside someone's head or something like that, but if you're not batting well and not bowling well, all the talk in the world doesn't mean anything,"
ADVERTISEMENT
Article continues below this ad
Paine signed off by praising his team for the way they have been playing from the past few months. 
"We've seen the last 12 or 18 months, we still do that, we still stick up for each other, we still fight as hard as any Australian team, but we've probably just had to move with the times and I've been really proud of the way we've played out cricket,"