"I could Tell by the Look on Healy's" Shane Warne on his 'Ball-of-the-Century'
Published 06/05/2020, 1:29 AM EDT
By

Follow Us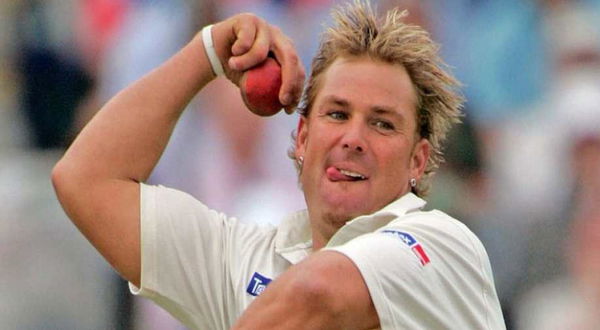 Shane Warne is regarded as one of the greatest spinners to have ever played the game of cricket. The legend took 708 Test wickets throughout his bowling career. Warne also has 195 wickets in Ashes on his name, which is the most by any bowler till date. 
ADVERTISEMENT
Article continues below this ad
The 1993 Ashes holds a special place in Shane's career as that series announced his arrival in the gentleman's game. On June 4, 1993, Warne bowled the 'ball-of-the-century' to dismiss Mike Gatting.
Talking about the most special ball of his career, Warner said, "With the ball to Gatting, all I tried to do was a pitch on leg stump and spin it a fairway. As it left my hand it felt just about perfect. When a leg-break-works really well it curves away to the leg side before pitching and spinning back the other way. The curve in the air comes from the amount of spin on the ball, and in this case, I had managed to put quite a lot of purchase on this delivery. That is why it dipped and curved away so far and then spun back such a long way," 
ADVERTISEMENT
Article continues below this ad
He added as quoted by ESPNcricinfo, "I knew I'd bowled Gatt, and I could tell by the look on Healy's face behind the stumps that the ball had done something special. But it was not until I saw a replay during the lunch break that I fully realized how much it had done." 
ADVERTISEMENT
Article continues below this ad
Allan Border on Shane Warne
Allan Border was the captain of the Australian side during the 1993 Ashes. Border had shown immense faith in Shane Warne by taking him the playing XI for the Ashes series as Warne hadn't performed well in his previous matches. Shane justified his captain by bowling a brilliant spell that is still considered as legendary. 
Border said as quoted by foxsports.com.au, "We didn't want to show England anything that we had this kid up our who we suspected could be the real deal. I was really excited about what I was seeing. And what he potentially could bring to the table so I was keen to keep him under wraps," 
ADVERTISEMENT
Article continues below this ad
He further added, "I was just happy Mike Gatting was out to the first ball from Warne. When we got into the huddle everyone was like 'gee AB, that was a pretty special delivery', I'm sort of 'yeah yeah yeah, whoop-de-doo'. Then I saw the replay and went 'wow'."