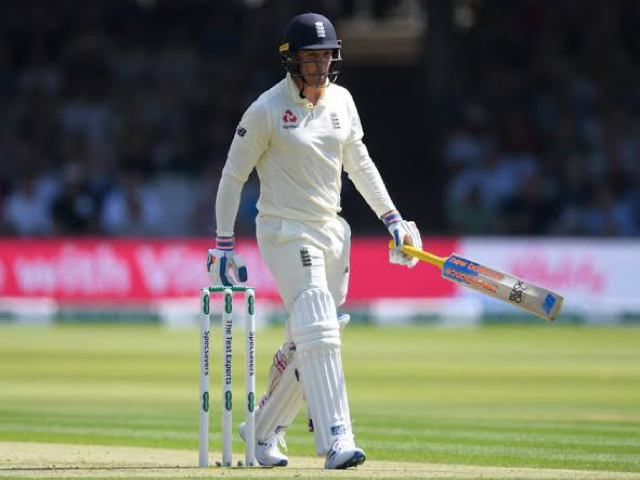 There are several players in the cricket industry who have been severely affected by the Coronavirus pandemic. One of the renowned players who seems to have his plan fixed once the lockdown is over is Jason Roy.
Jason Roy is very clear about his goals post the pandemic
He is very clear on wanting to get back on the Test Cricket team once everything goes back to normal. Jason Roy has a history of appearing in five test matches with an average of 18.7 runs.
While talking to BBC Sport he says, ""I worked very hard to crack the nut in Test cricket and for it to get taken away that quickly was really heartbreaking. I'm going to be trying my hardest to get back into the side."
Following this, he said that he has carried his weight in white-ball cricket. Now, it is rather upsetting for Roy for not being able to do that in Test Cricket.
The England player is determined to prove himself
Now, Jason Roy knows that he can very well do the same in Test Cricket and wants to fight for his position, and get back in the team. He has the hunger to prove himself and he is motivated to do that by any means possible.
"Scoring the weight of runs in white-ball cricket and then not being able to do that in Test cricket was upsetting for me because I really felt like I could. I still feel like I can, but I need to fight for my position again, get back in there, and prove to myself that I can actually do it. I definitely have the hunger to play."
Jason Roy is a key player within the limited-over England Cricket squad. He has appeared in 87 ODIs with 3,434 runs to his name under this format. This includes 9 centuries. According  to statistics, his highest score in ODI is 180 runs. On the other hand, he has appeared in 35 T20Is with a total of 860 runs as of now.