"I Don't Think Virender Sehwag had the Talent that Imran Nazir had", says Shoaib Akhtar
Published 04/30/2020, 5:46 AM EDT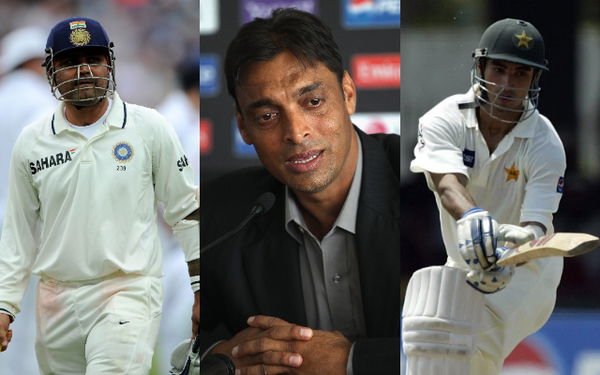 ---
---
Former Pakistan pacer Shoaib Akhtar compared the Indian legend Virender Sehwag with Pakistani batsman Imran Nazir. Shoaib Akhtar believes that Nazir is more talented as compared to the likes of Virender Sehwag. He added that Imran Nazir was let down by the country's cricket administration as they could not make proper use of his talent. 
ADVERTISEMENT
Article continues below this ad
Virender Sehwag scored 8586 Test runs from 104 matches and 8273 ODI runs from 251 matches during his cricketing career. Nazir, on the other hand, featured in only 8 test matches scoring 427 runs. Also, the batsman played 79 ODIs for Pakistan and scored 1895 runs. Nazir had played a crucial role in helping Pakistan reach the 2007 T20 World Cup final.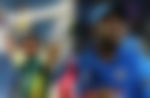 ADVERTISEMENT
Article continues below this ad
We had a player better than Virender Sehwag: Shoaib Akhtar
Former cricketers Shoaib Akhtar and Virender Sehwag have always been at loggerheads with each other on and off the field. Recently, while talking on a local media channel, Akhtar said that Sehwag wasn't as talented as Pakistan's Imran Nazir. 
The 44-year-old quoted, "I don't think Imran Nazir had the brain that Sehwag had. I don't think Sehwag had the talent that Imran Nazir had. There is no comparison with regards to talent. We tried to contain him a little."
ADVERTISEMENT
Article continues below this ad
The Rawalpindi Express also trolled the Pakistani cricket association for not backing Nazir. He slammed the association for not giving enough chances to the good talent. 
Akhtar said, "When he hit a brutal hundred against India in a side match, I asked them to play Imran Nazir consistently but they didn't listen. It is unfortunate that we do not know how to take care of our brands. We could have had a player better than Virender Sehwag in Imran Nazir. He had all the shots while also being a good fielder. We could have utilized him brilliantly but we just couldn't. 
The former pacer also held legendary former batsman Javed Miandad responsible for shaping Imran Nazir's career. Shoaib revealed that Javed Miandad would send Nazir a message to keep him motivated throughout the game. 
ADVERTISEMENT
Article continues below this ad
"Whenever Imran Nazir played well, it was because of Javed Miandad. He would be in the dressing room and trying to get him to play. Whenever he played a bad shot Javed Bhai would send him a message in order to keep him focused,", he said.