"I had a Really Interesting Conversation with one of the Guys" Reveals Daren Sammy on Racism Incident
Published 06/12/2020, 7:07 AM EDT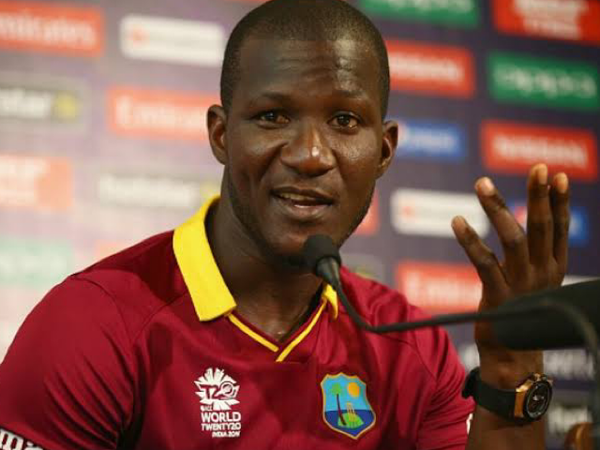 ---
---
West Indies cricketer Daren Sammy had accused his Sunrisers Hyderabad teammates of passing racist slurs on him. In the context of the ongoing movement, 'Black Lives Matter', Daren had shared this incident on his Twitter account. He had revealed that his teammates of SRH in IPL used to call him 'Kalu' and he was unaware of the meaning of that word until this month. However, Sammy got to know the meaning of 'Kalu' after watching the Hasan Minhaj TV show that discussed the issue. He also had asked those cricketers to connect with him and ask for an apology. 
ADVERTISEMENT
Article continues below this ad
Sammy had said, "I was angry after listening to him describing a word that they use to describe black people, which he was saying is not in a good way … and it was degrading. Instantly, I remembered when I played for Sunrisers in 2013 and 2014, I was being called the exact same word he described that was degrading to us black people," 
He had added, "Because if it was in any way, shape or form what Minhaj said it meant, I'm very disappointed and I'd still be angry and deserve an apology from you guys. I will be messaging them,".
ADVERTISEMENT
Article continues below this ad
ADVERTISEMENT
Article continues below this ad
Daren Sammy on a conversation with a former SRH teammate
The former West Indies batsman recently gave an update on the ongoing issue. Sammy said that he had an interesting conversation with one of the people who used to address him as 'Kalu'. Also, the person assured him that it was all in love and was not meant to hurt his feelings or pull him down. 
Daren wrote on Twitter, "I'm pleased to say that I've had a really interesting conversation with one of the guys. We are looking at ways to educate rather than focusing on the negatives. My brother reassured me that he operated from a place of love and I believe him (sic)."
ADVERTISEMENT
Article continues below this ad
I'm please to say that I've had a really interesting conversation with one of the guys and we are looking at ways to educate rather than focusing on the negatives. My brother reassured me that he operated from a place of love 💕 and I believe him. 🙏🏾🙏🏾🙏🏾

— Daren Sammy (@darensammy88) June 11, 2020