"India hasn't Produced a Better Captain than Him" Shoaib Akhtar Picks his Best Indian Captain
Published 06/10/2020, 1:17 PM EDT
By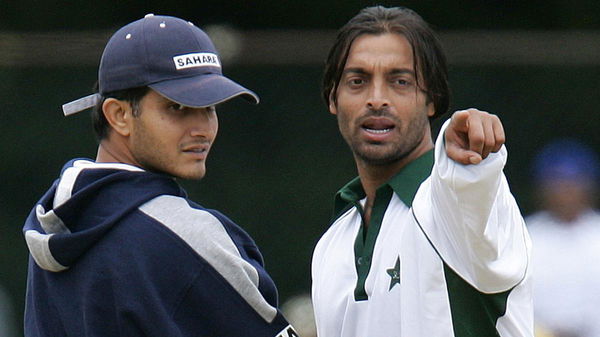 Former Pakistan cricketer Shoaib Akhtar is one of the best pacers Pakistan has ever produced. He was known for his unreal speed and magical spell against any opponent. The Rawalpindi Express played 46 Tests, 163 ODIs and 15 T20s throughout his cricket career. The speedster took 178 scalps in Tests and claimed 247 wickets in ODIs. Also, Akhtar has 12 times achieved a five-wicket haul in Test matches. 
ADVERTISEMENT
Article continues below this ad
Recently, during an interview, Shoaib was asked to name the best captain he has played against. He was in a fix as he has played opposite to many great captains of their time. However, after some thought, Akhtar labeled Sourav Ganguly as the best captain to ever have captained the Indian cricket team. 
Though Akhtar heaped praises for the three ICC trophies winner captain MS Dhoni, he spoke highly of the BCCI president Sourav Ganguly. Shoaib believes that Ganguly did a fabulous job of building a strong team for the future. 
ADVERTISEMENT
Article continues below this ad
In an interview with Helo app, the Rawalpindi Express said, "If I talk about India, then it will be Sourav Ganguly. India hasn't produced a better captain than him. Dhoni is very good, he's a superb captain but when you talk about team building then Ganguly did a great job," 
ADVERTISEMENT
Article continues below this ad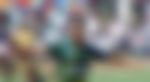 I never thought India could beat us: Shoaib Akhtar
Later in the interview, Shoaib also discussed the difference in the Indian team before and after the captaincy of Sourav Ganguly. Akhtar made his debut for Pakistan in 1997. He toured India for the first time in 1999 and dominated back then. Akhtar said, "I never thought India could beat us outside of a World Cup game. I toured India in 1999, we won in Chennai, we lost in Delhi but we won in Kolkata again, in ODIs, we won in Sharjah," 
ADVERTISEMENT
Article continues below this ad
Shoaib Akhtar added that after Ganguly took over the captaincy, he transformed the Indian team. The pacer felt that India could dominate them under Sourav Ganguly and they did that in 2004. India registered a victory against Pakistan by 2-1 in the Tests and 3-2 in ODIs in 2004 in Pakistan. Akhtar added, "When India came in Pakistan in 2004 under Ganguly's leadership I got a feeling that this team can beat Pakistan and they did that,"
The 44-year-old had a chance of playing under Sourav Ganguly during the 1st edition of the Indian Premier League. Akhtar was a member of Kolkata Knight Riders (KKR) in IPL 2008. Talking about his experience, Shoaib revealed, "The bravery and capability you can understand through this. He brought that transformation into the Indian side. I'm a huge fan of Bengalis, they are, strong, courageous and they are the ones who fight at the forefront,"