India Vs New Zealand: Kohli's Decisions Leaves Fans Baffled
Published 02/23/2020, 1:21 PM EST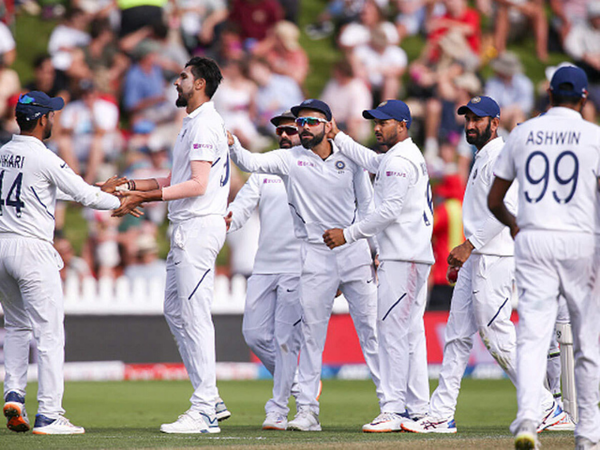 ---
---
The two match test series between India Vs New Zealand is currently on-going. Now, Virat Kohli and Jasprit Bumrah are two of the best players of the Indian team. However, the two of them have not shown their top game this season. There is a possibility that this will lead to India being defeated in the first test.
ADVERTISEMENT
Article continues below this ad
India Vs New Zealand was off to a good start for India
The Indian team was off to a great start when Jasprit Bumrah dismissed Watling with the very first delivery. Following that, Southee tackled a leg side delivery straight to Shami. Just as hope was rising for the Indian fans, the bowling team went on a streak of ordinary deliveries. Trent Boult and Jamieson took advantage of these deliveries along with Kohli's weak captaincy and unleashed hell on the Indian team.
ADVERTISEMENT
Article continues below this ad
Read: Virat Kohli Cracks The Top 5 of Most Valuable Athletes List
Now, it seems like Virat Kohli made a few misguided decisions during the India Vs New Zealand first test match. For example, VVS Laxman said that it seemed as though Kohli missed the trick to the new ball. The captain turned to Ashwin right after four overs.
"In four overs he brought on Ravichandran Ashwin, I mean you have 3 quality fast bowlers you expect them to bowl at the tail. Virat Kohli missed a trick and this can cost India the Test match."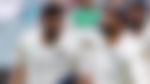 Even though Ashwin dismissed both Grandhomme and Jamieson, their partnership put New Zealand on the winning track.
"After getting Tim Southee's wicket, India let off New Zealand, at one stage it seemed they would not get even 100 runs lead but the partnership between Jamieson and Colin de Grandhomme got them to 183 runs lead."
Adding to that, Laxman said that certain conditions need to be taken into account when playing overseas. Even a new ball can have a huge impact on how the game turns out to be.
ADVERTISEMENT
Article continues below this ad
New Zealand's plan to dismiss Kohli
Coming to the batting end of the Indian team, Kohli is always considered to be the big fish. However, the skipper scores only 19 runs before Boult dismisses him. Trent Boult even revealed the plans New Zealand has to keep Kohli from making runs.
ADVERTISEMENT
Article continues below this ad
"Virat likes to feel the bat on ball like a couple of their guys. Definitely almost we miss, he hits and he hits it well and gets boundaries. From our point of view, we were trying to dry that up and for me personally using the wicket (crease) and the shorter ball was a good plan to try and control his run rate."