India Vs South Africa: ODI Series Cancelled Due to Coronavirus Outbreak
Published 03/13/2020, 10:02 AM EDT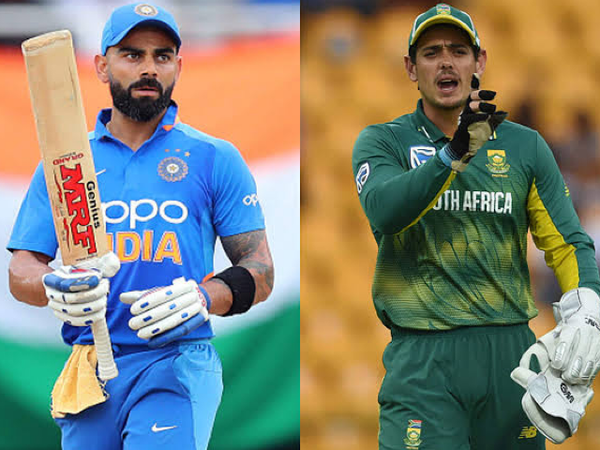 ---
---
The Coronavirus outbreak is one that no one should take lightly. This is exactly what is happening in the world of cricket. All the officials of every event is either cancelling or postponing their events. One of the events that is falling victim to this is the India Vs South Africa ODI series.
ADVERTISEMENT
Article continues below this ad
BCCI officials decide to cancel India Vs South Africa ODI series
One of the top BCCI officials informed the media that this is the best decision keeping current conditions in mind.
ADVERTISEMENT
Article continues below this ad
"With the IPL being postponed, it only made sense that at this point of time, this series is also called off. The country is facing a serious pandemic."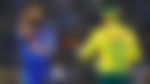 The first match between the two sides did not survive the wash out at Dharamsala. The next match was supposed to be at Lucknow on 15th March. Next, the third India Vs South Africa ODI was scheduled for Kolkata on the 17th of March.
Previously, the decision for the India Vs South Africa ODI was that it will continue without any audience. Unfortunately, after the rise in precautions and Government rules, the decision is to completely cancel the event instead of having it without an audience.
The Sports Ministry makes their own statement regarding COVID-19
ADVERTISEMENT
Article continues below this ad
The announcement by Sports Ministry of India says that all the management of events, requiring large gatherings, should cancel it. However, in the event that cancelling the event is not possible, then the State Government must ensure the crowd is under control.
"The BCCI has been working closely with the Government of India along with Ministry of Youth Affairs and Sports and Ministry of Health and Family Welfare in the wake of Novel Coronavirus (COVID-19) outbreak."
Earlier, the BCCI made an announcement regarding IPL 2020 as well. According to the statement, the event will commence on the 15th of April as opposed to 29th of March. Hopefully by then the Government will remove the ban on issuing foreign visas.
ADVERTISEMENT
Article continues below this ad