Indian Women's Team Coach, Atul Bedade Suspended for Sexual Harassment and Public Shaming
Published 03/23/2020, 5:45 AM EDT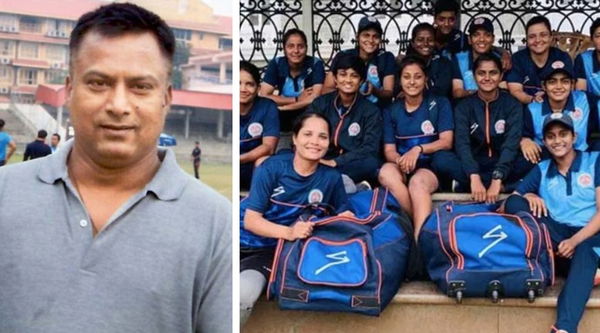 ---
---
The former Indian batsman, Atul Bedade is accused of sexual harassment and public shaming. Atul Bedade coaches the women's cricket team of Baroda. In the wake of complaints received against Atul, Baroda Cricket Association (BCA) suspended him as the head coach of the team on Saturday. The Board took this decision after some of the senior players complained against Bedade for his indecent behavior during the Women's Senior One-day tournament in Himachal Pradesh last month.
ADVERTISEMENT
Article continues below this ad
A brief about Atul Bedade 
Atul Chandrakant Bedade is a former Indian right-hand batsman. He played domestic cricket for Baroda. Atul represented India in 13 One Day Internationals scoring 158 runs at an average of 22.57. The batsman made his debut versus UAE at Sharjah in 1994. Also, the 53-year-old had played with cricket legends like Sachin Tendulkar and Vinod Kambli. Later he moved on to umpiring, pitch curation, and coaching. 
ADVERTISEMENT
Article continues below this ad
Bedade took charge as the head coach of Baroda's women cricket team last year in April 2019 and this domestic season was his first major tournament with them. 
BCA suspends Bedade 
After the complaints and allegations against Atul, the Baroda Cricket Association (BCA) has suspended him for an indefinite time. 
On March 21 (Saturday), the BCA issued a suspension letter which included the nature of complaints lodged against him. The complaints were "personal comments on physicality to personal menstruation; comments that discourage the morals of the team members; angry outbursts on becoming coach of a women's team and using unparliamentary language that is not accepted of a person-in-charge; behavior oblivious of gender sensitivity."
ADVERTISEMENT
Article continues below this ad
Subsequently, Ajit Lele, the BCA secretary confirmed that they will form a probe committee to look into the matter. 
ADVERTISEMENT
Article continues below this ad
However, Bedade seemed shocked by these allegations and stated them as false. He told, "This has come to me as a surprise. These are all baseless and false allegations. I will put my side forward soon".