Indians Slam Shoaib Akhtar for Bringing Kashmir into Coronavirus Lockdown Issue
Published 03/17/2020, 1:46 AM EDT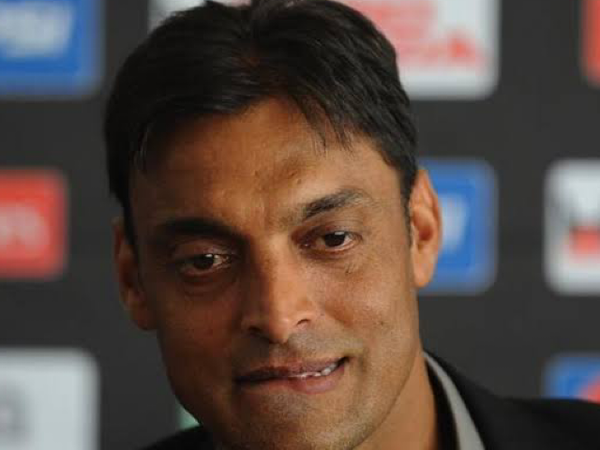 ---
---
The Coronavirus threat is no joke. The entire world is shutting down. Nations are going into lockdown and events across the globe are getting postponed. Amidst all of this, Shoaib Akhtar takes to Twitter to take a dig at India regarding the Kashmir issue.
ADVERTISEMENT
Article continues below this ad
During 2019 August, Kashmir goes into lockdown due to the scraping of section 370 by the Indian Government. This issue is still sensitive and definitely not the greatest one to joke about. It seems as though Shoaib Akhtar hoped his Tweet will be taken lightly but it backfired massively.
The former Pakistan pace bowler posts a tweet which relates Coronavirus and the Kashmir lockdown. In his tweet, there's an image with a black background with letters in white. It says, "Dear World , How is the lockdown ? Kashmir". Even though it is clear that his aim to take a sly dig at India is problematic, even the Indian users did not let it go.
ADVERTISEMENT
Article continues below this ad
Here is the tweet by Shoaib Akhtar
Indians immediately start to respond to his post. All the criticism points to the fact that he is sitting idle at home, his political views are wrong, etc. Additionally, some of the Indian Twitter users are asking others to boycott him. It appears as though Shoaib Akhtar did not think it through when he posted the tweet.
Some of the reactions by furious Indians
Dear Shoaib Akhtar,
Stay Away From Politics You Will Definitely sued in future 🤘🏻

— (Yom@n) (@anshsaxena007) March 16, 2020
ADVERTISEMENT
Article continues below this ad
ADVERTISEMENT
Article continues below this ad
The fact that the Coronavirus threat is a serious issue can be taken from what's going on in the cricket industry. Almost every huge event is suffering from adverse effects. The BCCI cancels the India Vs South Africa series. New Zealand players return to their country before finishing the Australia Vs New Zealand series. Finally, the ultimate cricket carnival of the world, Indian Premier League, will probably not take place in 2020. This is one the biggest losses that the investors will incur.