Ishant Sharma Posts Hilarious Comment on Video Showing Yuvraj Singh with Stumps during Janta Curfew
Published 03/23/2020, 8:56 AM EDT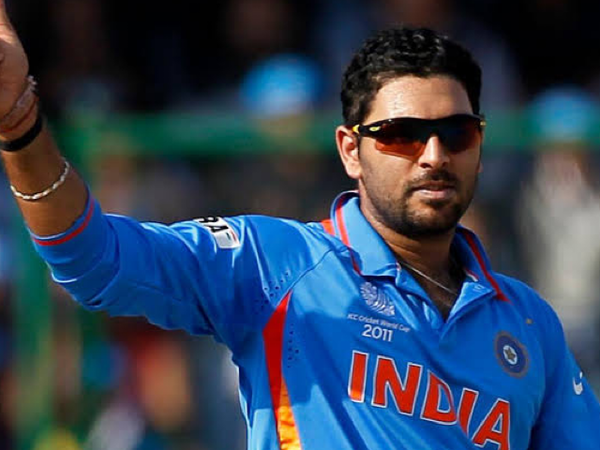 ---
---
The world needs to unite in the battle against Coronavirus. The primary action should be to stay at home and be in self-isolation. If this is not followed, the virus will continue to spread. The citizens of India united on Sunday 22nd March during Janta Curfew to show their appreciation for the essential services workers. In fact, veteran Indian Cricket team player, Yuvraj Singh, shows his appreciation as well.
ADVERTISEMENT
Article continues below this ad
Read More: Indian Players Unite to Show Support Towards Janta Curfew
Both Yuvraj Singh and his wife, Hazel Keech, went to their terrace to stand united with India. Singh's wife took to Instagram to upload a video of them. It shows Yuvraj Singh on the balcony with a stump. The caption says that they are standing together with India to show their appreciation.
ADVERTISEMENT
Article continues below this ad
"5pm in India and we are on our balconies to make noise and show our appreciation to the real heros of our country who keep us safe."
In the video it is seen that Yuvraj Singh is banging the stump against his balcony railing. On top of that, he gestures to the crowd to cheer louder for the all the workers in the essential services department.
Here is the video of Yuvraj Singh with the stump
However, it is Ishant Sharma who actually posts a hilarious comment on the video. His comment says that "paji bande nahi kutne!! Taali marni hai".

ADVERTISEMENT
Article continues below this ad
Self-isolation is the way to curb the spread of the virus
The virus is rising at an alarming rate and as of 23rd March, there are over 400 cases in India. The only way to curb this virus is to stay in self-isolation. There are several celebrities taking to the Internet to aware their audience of the situation.
WATCH: Irfan Pathan Shares His Tips on Strengthening Immune System During COVID-19
ADVERTISEMENT
Article continues below this ad
The medical staff is asking everyone to maintain top-notch hygiene and not have physical contact with anyone. Additionally, the Government is asking everyone to stockpile food for the next fifteen days at least.