"It Just Seems a Little Bit Silly that You Can't Use Saliva" David Warner on New Rules by ICC
Published 06/23/2020, 2:28 PM EDT
By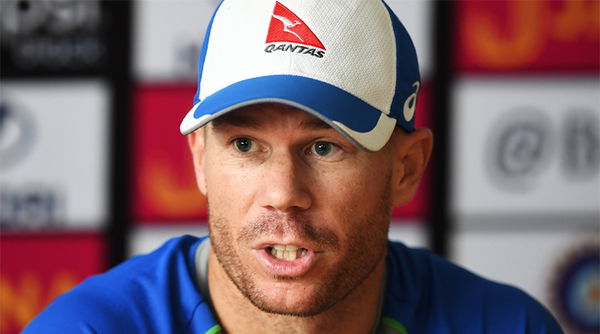 Australian cricketer David Warner finds the new ICC rule of banning the use of saliva to shine the ball weird. It finds this rule silly as the players would be touching the ball throughout the match. Also, the use of sweat is allowed to shine the ball. So health-wise Warner doesn't find any benefit of not using saliva. 
ADVERTISEMENT
Article continues below this ad
The International Cricket Council (ICC) has released a set of rules and regulations to be followed by the players in the view of the ongoing coronavirus pandemic. This new guideline of not using saliva has received mixed responses from cricketers all over the world. Some cricketers feel that it is a good step considering the health of the players. On the other hand, there are others who believe that not being able to use saliva to shine the ball will tilt the game in batsman's favor. Though it is not permanent, it will definitely increase the problems of the bowlers while taking the wickets.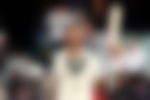 ADVERTISEMENT
Article continues below this ad
Not using saliva to shine the ball is weird: David Warner
ADVERTISEMENT
Article continues below this ad
Recently in the second episode of India Today E-Inspiration, David Warner also shared his views about the new rules. Warner said, "We are in a position where it's new to everyone. If we can't use saliva on the ball to shine, we might not be able to ever use saliva again. These parameters are put in health reasons for the players and we have to abide by those laws. It's going to be interesting for sure."
"Whether or not there is a designated ball shiner, it's weird. From my point of view, if you can't put saliva on the ball but you can throw it, catch it and throw it back to that person. You have more sweat on your palms than anything so. I'm not educated in that sort of (health) sector. But for me, it just seems a little bit silly that you can't use saliva but you have sweaty hands and all that. It's weird. But its good to see ICC putting something in place that can negate the chances of spreading the virus,". he added
Warner also revealed his opinion on the new COVID-substitute rule wherein a team will be allowed to replace a player if he starts showing symptoms of Covid-19. 
ADVERTISEMENT
Article continues below this ad
David quoted, "I only read about this the other day, some of the things they are putting in place you just have to adhere to. They are trying to alleviate the chances of this spreading and the chances of someone actually contracting it. They have to try something. But in general with the world, there are a lot of grey areas with everything, even here in Australia there's a lot of grey areas."