"It's Highly Unlikely to Happen" – Sunil Gavaskar on MS Dhoni
Published 03/20/2020, 9:27 AM EDT
By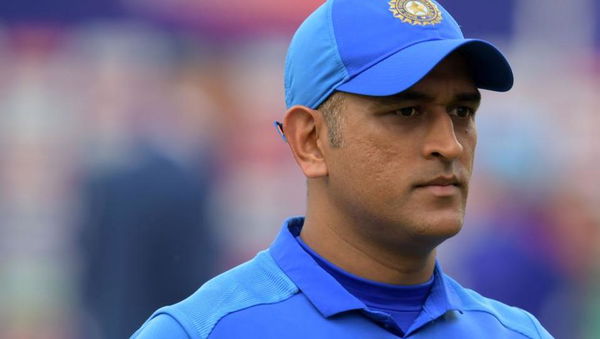 MS Dhoni is an asset for team India. In the past eight years, he has achieved unprecedented success as a captain and a wicketkeeper for his country and franchise team. However, Dhoni has been missing from the field for a while now. He last played for India in World Cup 2019. 
ADVERTISEMENT
Article continues below this ad
Mahi was expected to make a return to the Indian Cricket team after IPL 2020. Many believed that Dhoni's performance in the IPL 2020 would decide his fate in the Indian team. But due to the outbreak of coronavirus, BCCI has suspended the league till April 2020. The tournament was scheduled to start on March 29, 2020. However, BCCI is yet to decide whether to postpone the game or cancel it. With IPL in danger, suspense over Dhoni's comeback in the team continues. There is no confirmation from Mahi's side regarding the same.
This is a very crucial year for Indian cricket as the team will be participating in the T20 World Cup this year. After the loss in World Cup semi-final last year, Indians are definitely aiming towards winning in this ICC tournament. 
ADVERTISEMENT
Article continues below this ad
No place for MS Dhoni in the Indian team? 
Dhoni is a wonderful player and no one can deny that. But it would be difficult to fit him in the team if he decides to play further. KL Rahul's performance as a batsman has been phenomenal in the matches. Also, he is doing a good job in teams of wicketkeeping. As a back up of KL Rahul, the Indian team has two youngsters, Rishabh Pant and Sanju Samson. Therefore, it would be problematic for Virat Kohli and the selectors to make a decision. 
Though there are almost no chances of MS Dhoni's return on the field, cricket legends like Sunil Gavaskar and Wasim Jaffer have expressed their views on the same.
While talking to Dainik Jagran, Former Indian Cricketer Sunil Gavaskar admitted that he would like to see Dhoni back in the Indian team. Though, he also feels that it is very difficult owing to the present scenario. 
ADVERTISEMENT
Article continues below this ad
Gavaskar said, "I would certainly like to see Dhoni in India's World Cup squad but it's highly unlikely to happen. The team has moved on. Dhoni is not someone to make big announcements so I reckon he would silently retire from the game,"  
Another Former Indian player, Wasim Jaffer believes that Dhoni should be selected for World Cup if he is fit and willing to play. He feels that a player like MS Dhoni can't be neglected. 
"If Dhoni is fit and in the form, I think we can't look beyond him as he'll be an asset behind the stumps and also lower down the order. It'll take the pressure of keeping off Rahul and India can play Pant as a batsman too if they want a lefty", he quoted.
ADVERTISEMENT
Article continues below this ad
If Dhoni is fit and in form I think we can't look beyond him as he'll be an asset behind the stumps and also lower down the order. It'll take the pressure of keeping off Rahul and India can play Pant as a batsman too if they want a lefty. #Dhoni #MSDhoni #IPL2020 pic.twitter.com/6ndDfdhkap

— Wasim Jaffer (@WasimJaffer14) March 18, 2020