"It's seen it all, that shirt." – Jos Buttler Talks About his 2019 World Cup Finals Jersey he Put up for Auction
Published 04/07/2020, 4:44 AM EDT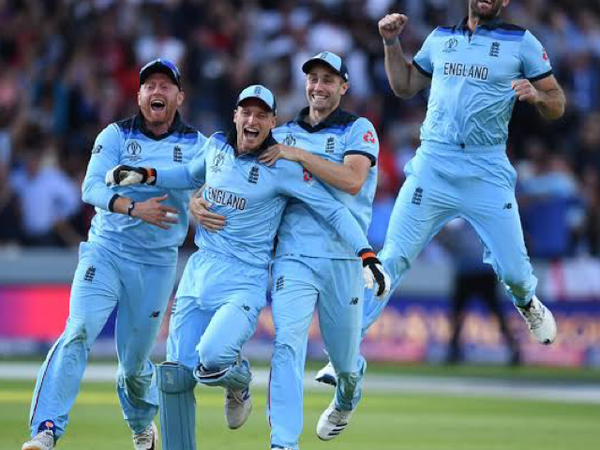 Jos Buttler put up his jersey from the 2019 World Cup finals against New Zealand for auction. He said that all the proceeds from the auction will be going to the Royal Brompton Hospital.
ADVERTISEMENT
Article continues below this ad
Jos Buttler put his 2019 World Cup finals jersey up for auction to raise funds
The jersey that Jos Buttler wore during the finals is one of the iconic memorabilia's of 2019 World Cup. This was the one Buttler was wearing when he took the throw from Jason Roy and dismisses Martin Guptill winning the World Cup. In fact, he says that he did not take off the jersey until 7:00am next morning.
ADVERTISEMENT
Article continues below this ad
"The 50 overs of fielding and the Super Over, that's the shirt. It smells pretty authentic. I probably took it off about seven o'clock the next morning. They were great times – those times in the dressing-room and we headed back to the hotel bar with everyone still in full kit. I don't think anyone was wearing spikes but everyone in their full kit. It's seen it all, that shirt."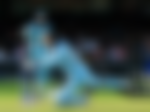 The proceeds that have been raised from Jos Buttler's jersey is just a bit over GBP 68,000. This is an amazing amount of funds which will help the nation fight the battle against COVID-19.
"The fashion in which the World Cup was won… everyone was very aware of that day and the drama that unfolded so it carries a story with it as well which I think has made it have the impact it has."
ADVERTISEMENT
Article continues below this ad
The entire England cricket team are donating a handsome amount of money
On top of that, Jos Buttler is coming together with the other players and forgoing a part of his salary. This salary contributions account for a donation of GBP 500,000. Furthermore, Buttler reveals that it did not take the team a lot of time to come to this decision. The entire England team wanted to help out and they wanted to do their part in the battle against Coronavirus.
"It's a very tight group of players with the same opinions. So it didn't take much decision making at all, to be honest. We knew we wanted to make a decision quickly and because everyone was on the same page it allowed that to happen."
ADVERTISEMENT
Article continues below this ad